As inspired by the revolution in Tunisia, and the inflammatory violent rhetoric of Sarah Palin.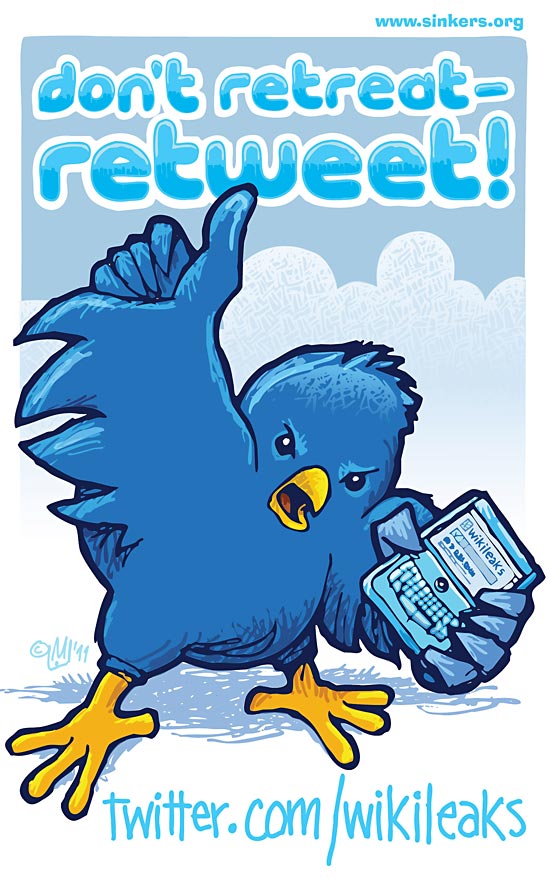 I read recently that after Twitter's records were subpoenaed by the Feds, the number of users "following" Wikileaks increased by at least 12,000. Talk about your Spartacus Moment.
Here's one for all you Twits out there who have followed Wikileaks since forever and who followed them since the subpoenas and for all the Twitter rioters in Tunisia. Until the final victory!
11×17″ medium-res color .jpg image, 748kb