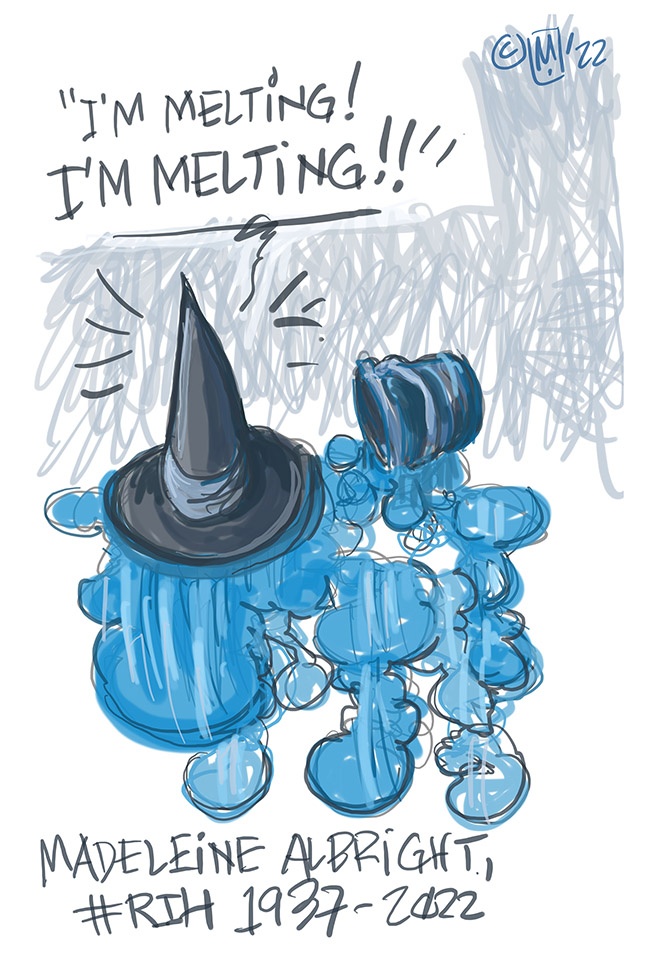 Well, I'll be goddamned. I thought she'd never die. I figured she'd made a deal with Satan — or was it Henry Kissinger? It's hard to tell these days.
The news bulletin didn't say exactly how she died, though I suspect some dippy chick from Kansas accidentally dumped a bucket of water on her shriveled-up old ass. According to her bio, she was 84, though to be quite honest, I don't think the old battle-axe looked a day over 200.
She said that the deaths of half a million Iraqis — at least half of them children — from US economic warfare was "worth it".
She said in 2016 that there was "a special place in Hell" for voters who wouldn't support Hillary Clinton.
Bwah ha ha ha ha ha ha haahhh, yeah. Special place in Hell? Suits me fine. I'll see ya' down there, BEYOTCH.
9.5 x 14 inch medium-res color .jpg image, 510kb