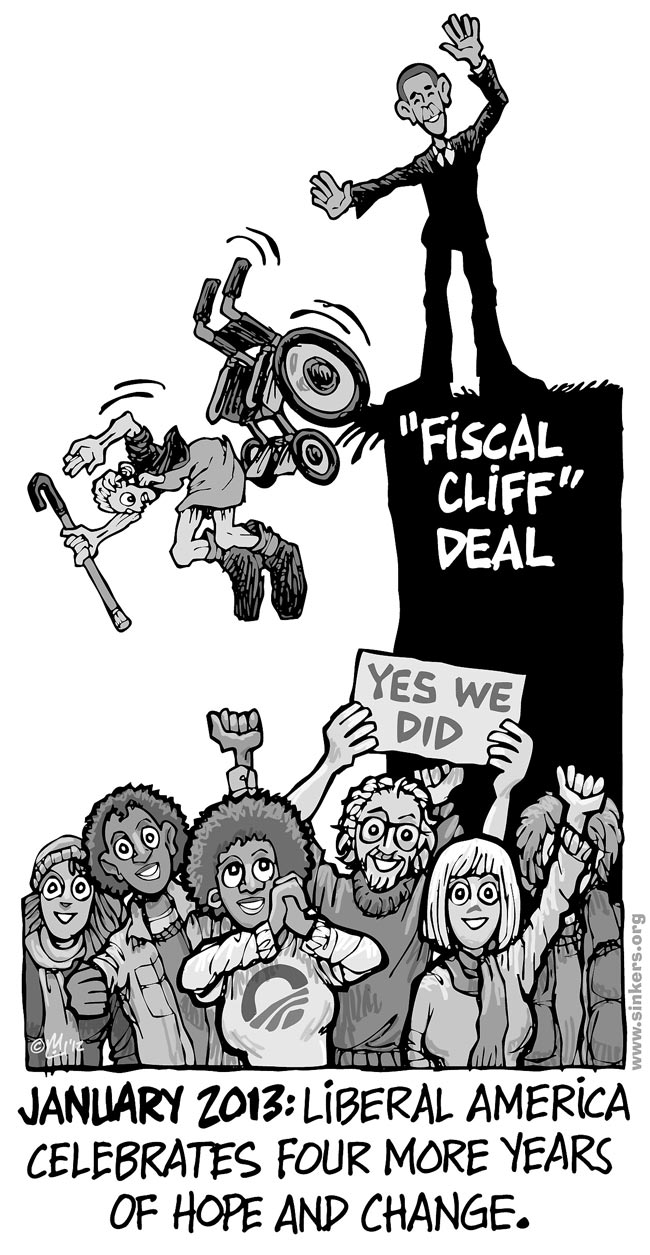 Well, there's another Inauguration Day coming up soon, and that means upwards of a million of you poor, deluded clowns will be infesting my home town for two or three days.
I just hope that the latest deal Obama's floating to keep us from going over the phony "fiscal cliff" doesn't throw any cold water on your festivities. You know which deal I'm talking about here: the one that keeps the tax cuts for the rich in place, and cuts Social Security benefits.
Yeah, that's right, your glorious hero has sold you all out again, but if I know you, you'll be bound and determined to not let it keep you from enjoying your big moment — though it might be a good idea to start right away acquiring a taste for cat food:
"While some people have tried to foster a myth of the elderly as a high living population, the facts don't fit this story. The median income of people over age 65 is less than $20,000 a year. Nearly 70 percent of the elderly rely on Social Security benefits for more than half of their income and nearly 40 percent rely on Social Security for more than 90 percent of their income. These benefits average less than $15,000 a year."
–Dean Baker, "Is Obama About To Cut Social Security?", Institute for Public Accuracy, December 18, 2012
Still, I know this is an important day coming up for you, Liberal America, so by all means, have yourselves a time. Enjoy my home town. Enjoy the historic monuments. Enjoy the parties and balls. Enjoy celebrating four more years of Hope And Change.™
Choke on it.
11×17 inch medium-res grayscale .jpg image, 572kb.
Continue reading "Hey, Liberals! Ready for Inauguration Day?" »