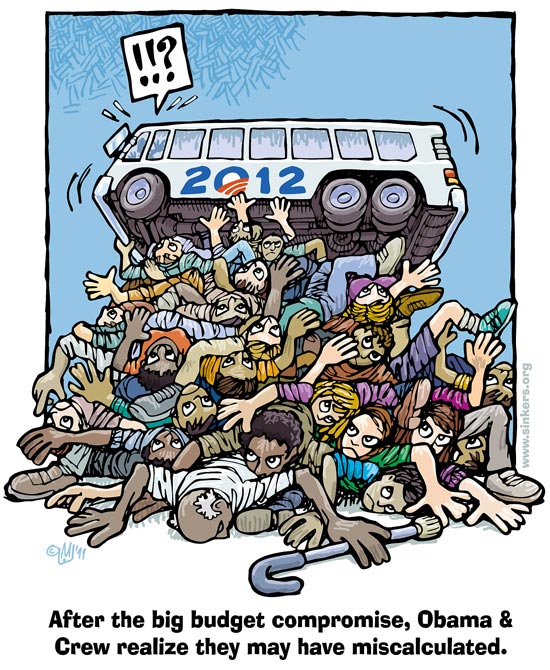 Just the other day, I was rummaging around in the Blogozone in search of inspiration — as per usual, when I found this juicy quote from an Al Schumann article at Stop Me Before I Vote Again:
…it seems far more likely that the Democrats are paying the price, an expected and even welcome price, for demobilizing and demoralizing their base. The Great Liberal Bus is teetering on top of a pile of the people pushed under it. From the very start, the Democrats have fought their activists harder than they've fought the Republicans. They've had them arrested!
Now, the article itself is about a year and a half old, written during the depths of the healthcare "debate", but is still amazingly prescient in the context of the intervening two years of inaction, abuse and betrayal by the Democratic Party of its Left/Progressive constituencies, culminating in the recent budget compromise which gave the Rightists in Congress pretty much everything they wanted.
Teetering on top of a pile of the people pushed under it. Jeezus, what an image. Thanks, Schumann.
11×14 inch medium-res .jpg image, 928kb.