DCMJ sez "We Won't Go Back" on Inauguration Day
"We Won't Go Back" #Trump420 Wash DC 01.20.17 from Mike Flugennock on Vimeo.
In what had to be the epicenter of chillaxin' that morning, over 8000 joints were given away legally under DC law by my good buds and comrades at DCMJ at their #Trump420 counterinaugural shindig at Dupont Circle, highlighting the strides made in state drug policy and legalization, and to welcome President The Donald to Washington, DC by declaring that "we won't go back" on the legalization of recreational and medical cannabis.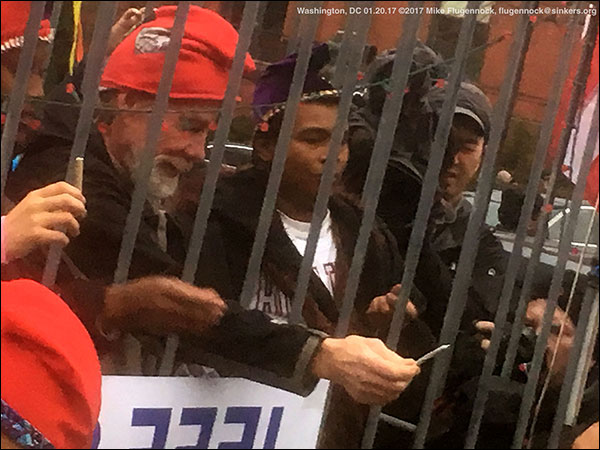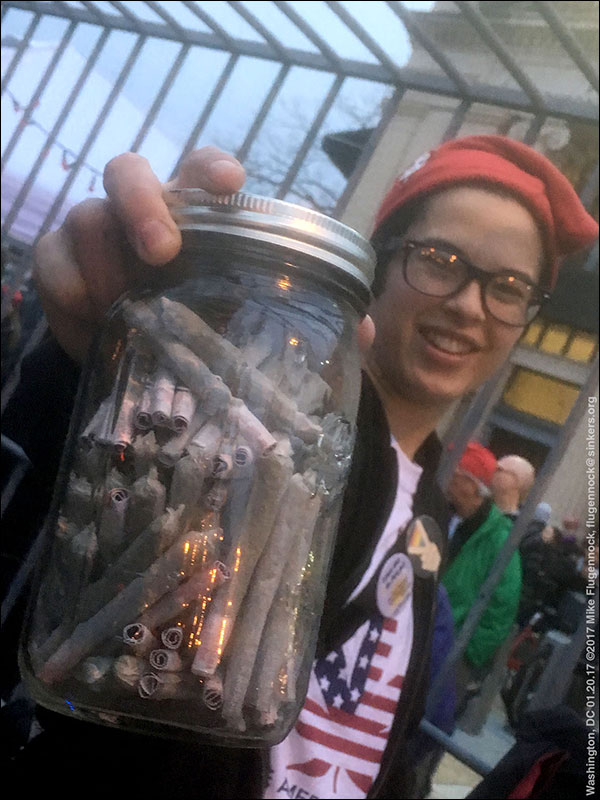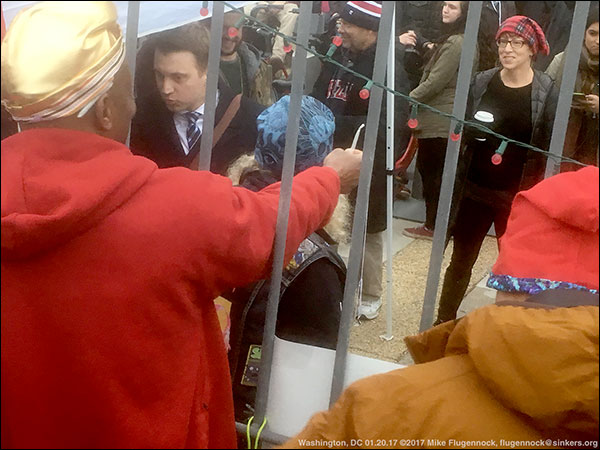 At its peak, the line for free legal doobage stretched north on Massachusetts Avenue for at least four blocks — four friendly, chillaxin' blocks.