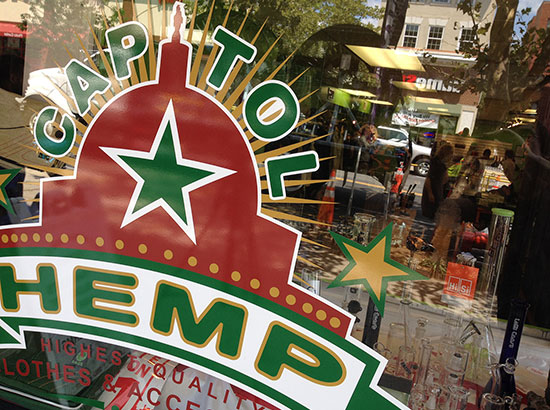 DC Stoners rejoice! The much-loved Capitol Hemp — one of the main reasons we voted to legalize weed in DC — is back and better than ever up in Adams-Morgan thanks to longtime DC activist, shop co-owner and my best-bud-forever Adam Eidinger. And not only do they sell pipes and bongs, but you can actually talk about weed in the shop. Is that nuts, or what?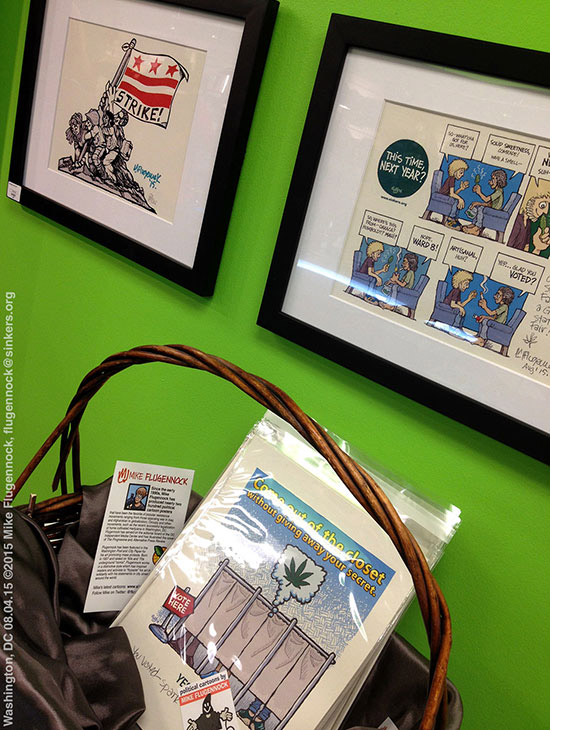 Along with the usual brain-numbing array of smoking items, hemp clothing and food, there's also an eclectic selection of books and art — including postcards and signed prints by yours truly, painstakingly curated from 15 years worth of cartoon and poster art going back to "A16″ and printed on good, stout hemp cardstock. It's historic, it's iconic, and it's cheap. Such a deal. And remember — after I'm dead, the value of this work will skyrocket well into three digits.
Follow Capitol Hemp on Twitter.