"Bad People", DCMJ at Heritage Foundation, Washington DC 12.08.17 from Mike Flugennock on Vimeo.
A year ago this week, DCMJ showed up at the Heritage Foundation with the gift of an ounce of weed, which they turned down.
On December 8 they returned on less than 24 hours' notice for a snap demo to greet Attorney General Jeff Sessions, who was supposed to be speaking to a super ultra double-yum secret closed meeting on US drug policy at the Heritage Foundation.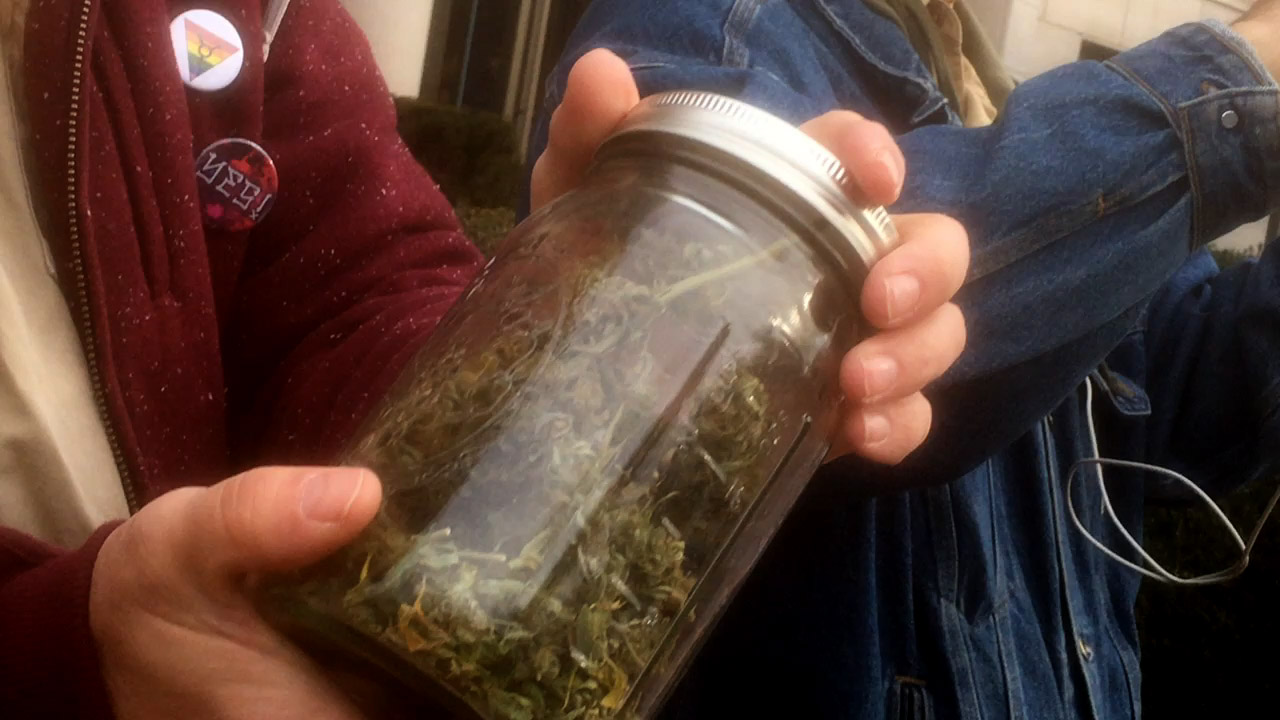 Sessions didn't show, but DCMJ's still got Heritage's ounce of prime DC bud, any time they're ready.
Photographed and edited by Mike Flugennock, TRT 03:54
Continue reading ""Bad People": DCMJ Returns to the Heritage Foundation" »