It's LIT! 4 Arrests at DCMJ U.S. Capitol "Smoke-In"
4 Arrested at DCMJ U.S. Capitol "Smoke-In" Apr 24 2017 from Mike Flugennock on Vimeo.
After last Thursday's arrestees were freed after being jailed on obviously bogus charges, the activists of DCMJ took it to the Capitol steps this afternoon for their "smoke-in" civil disobedience to demand Federal descheduling of cannabis and an end to Congressional interference of DC citizens' right to make their own laws. Four activists were arrested for lighting up on the East Lawn of the Capitol.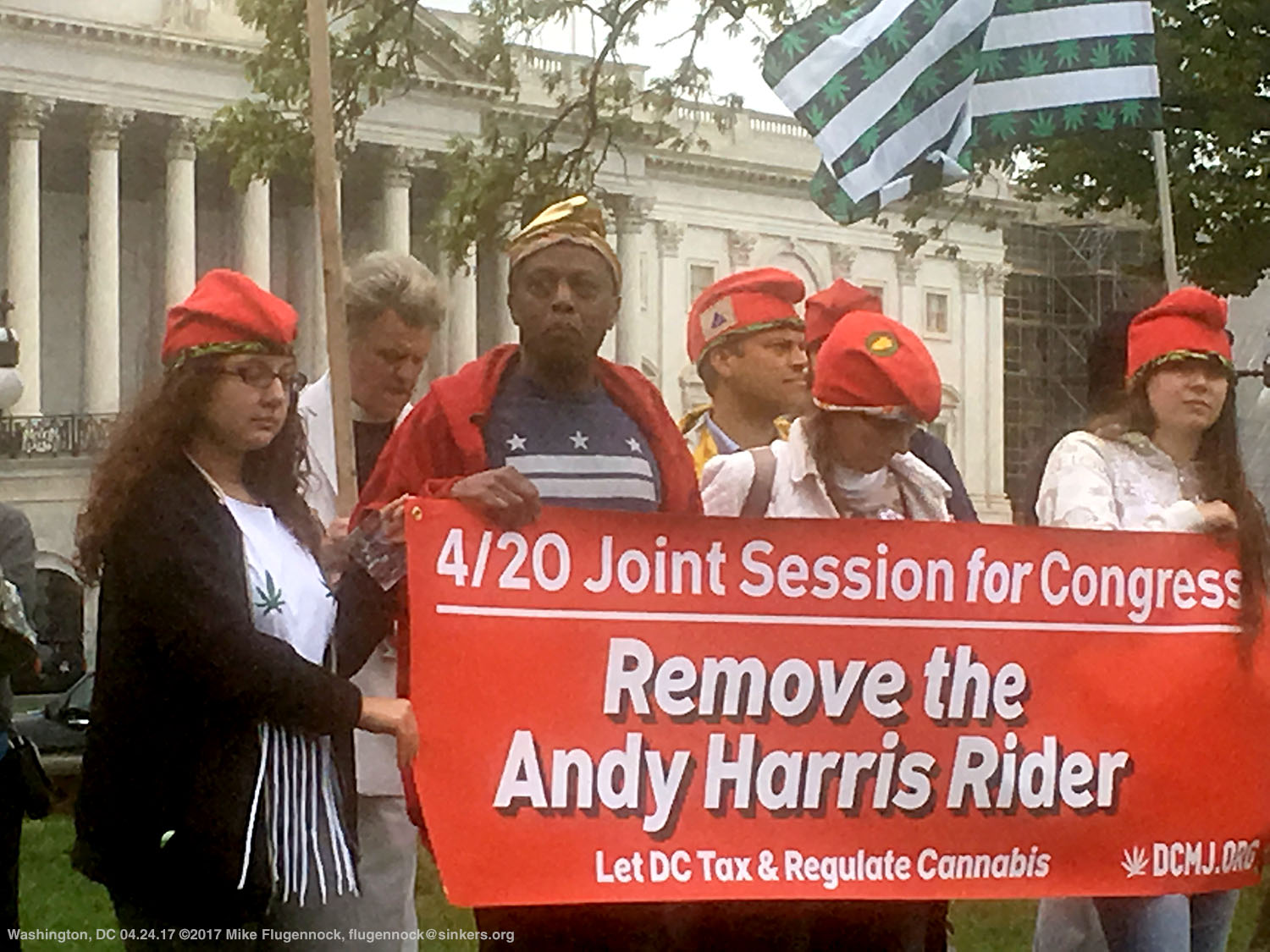 DCMJ activists gathered at the Capitol display a banner calling on Congress to repeal the "Harris Rider" introduced to a funding bill by Rep. Andy Harris of Maryland, which prohibits the District Of Columbia from passing or funding cannabis tax-and-regulate legislation.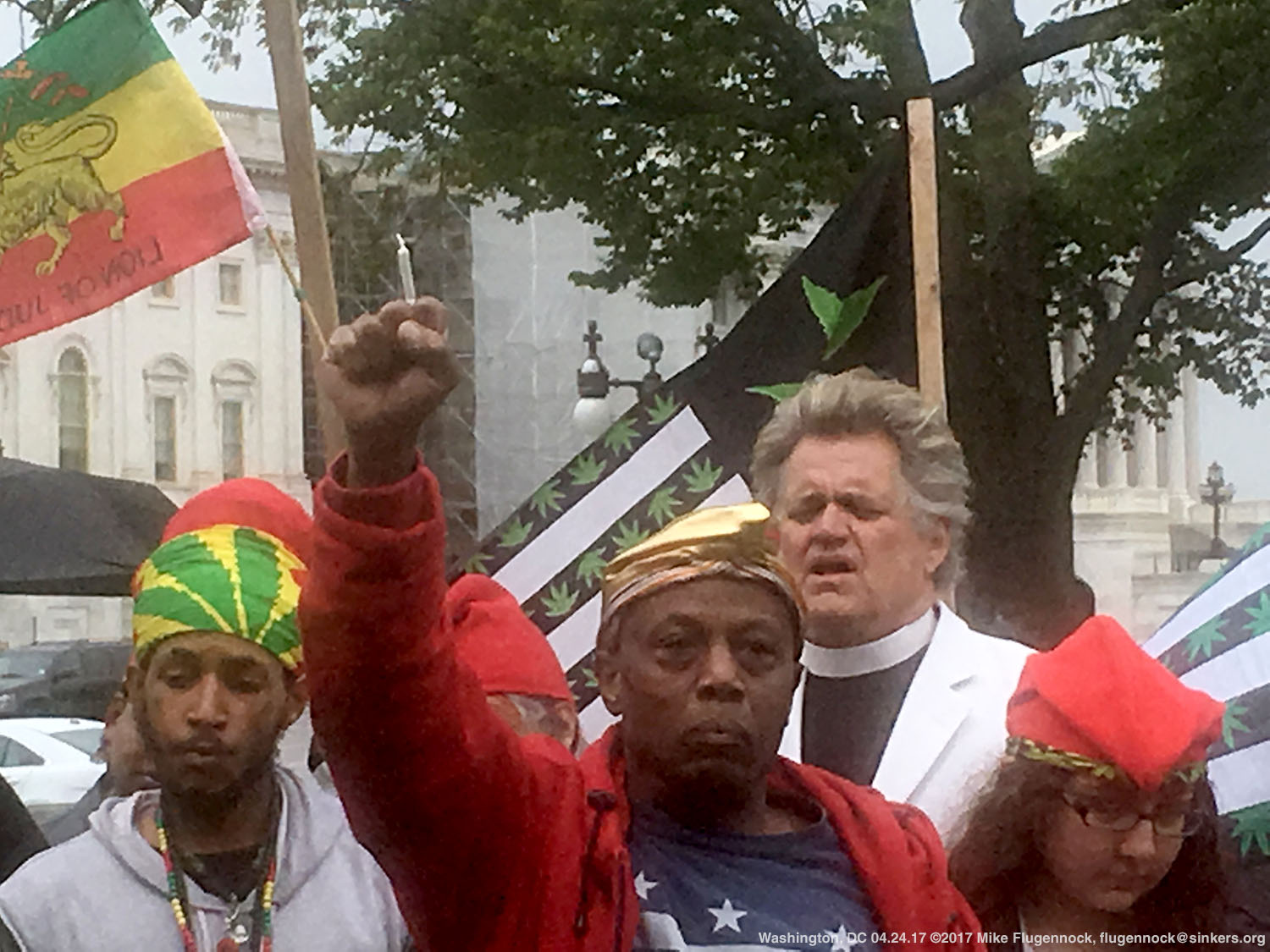 Retired Navy veteran Ricardo Harvin holds a joint in his clenched fist during the "speak-out" portion of the day's event.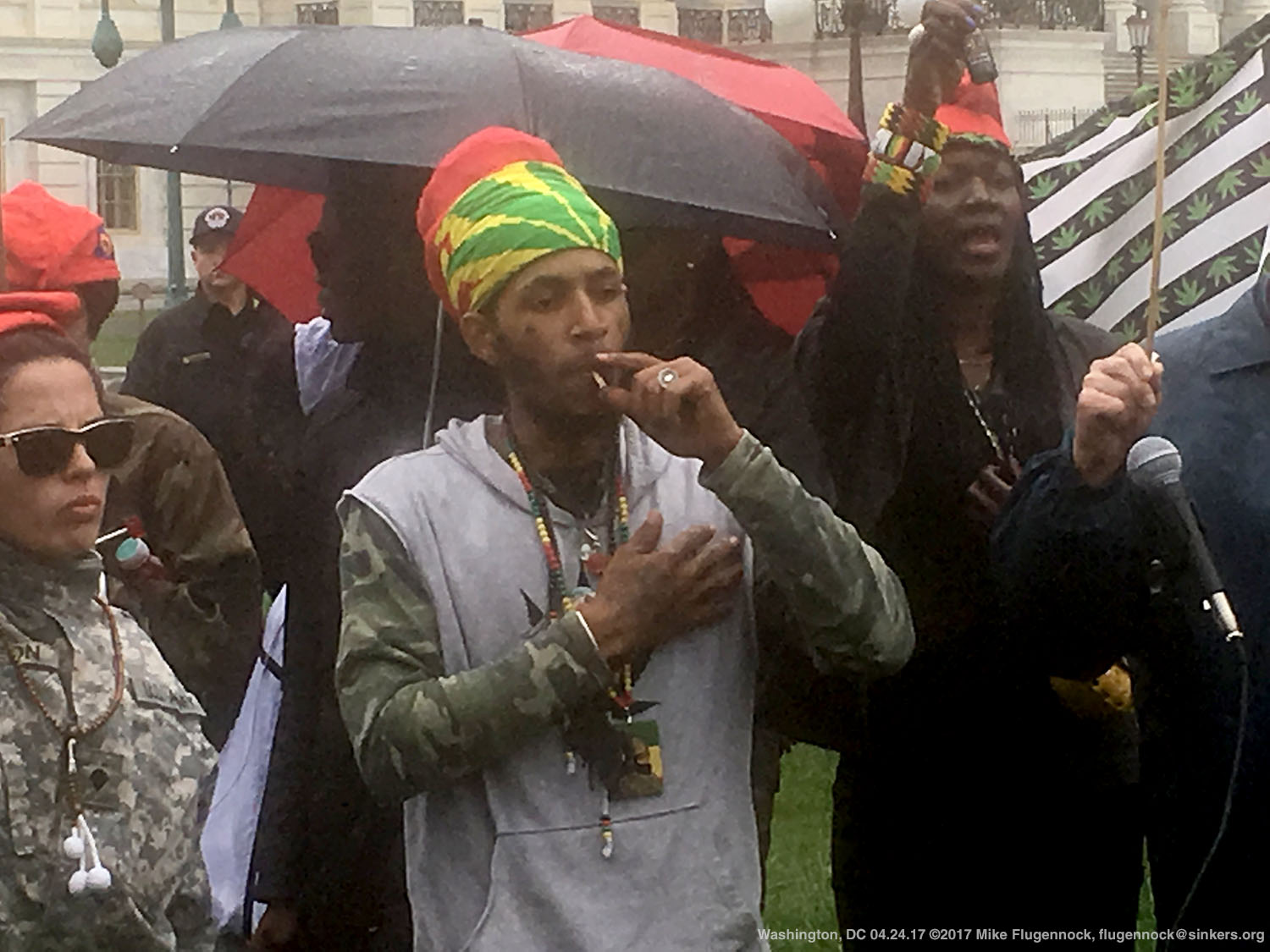 DC resident and Rastafarian "Ras Fia" lights up to begin the civil disobedience.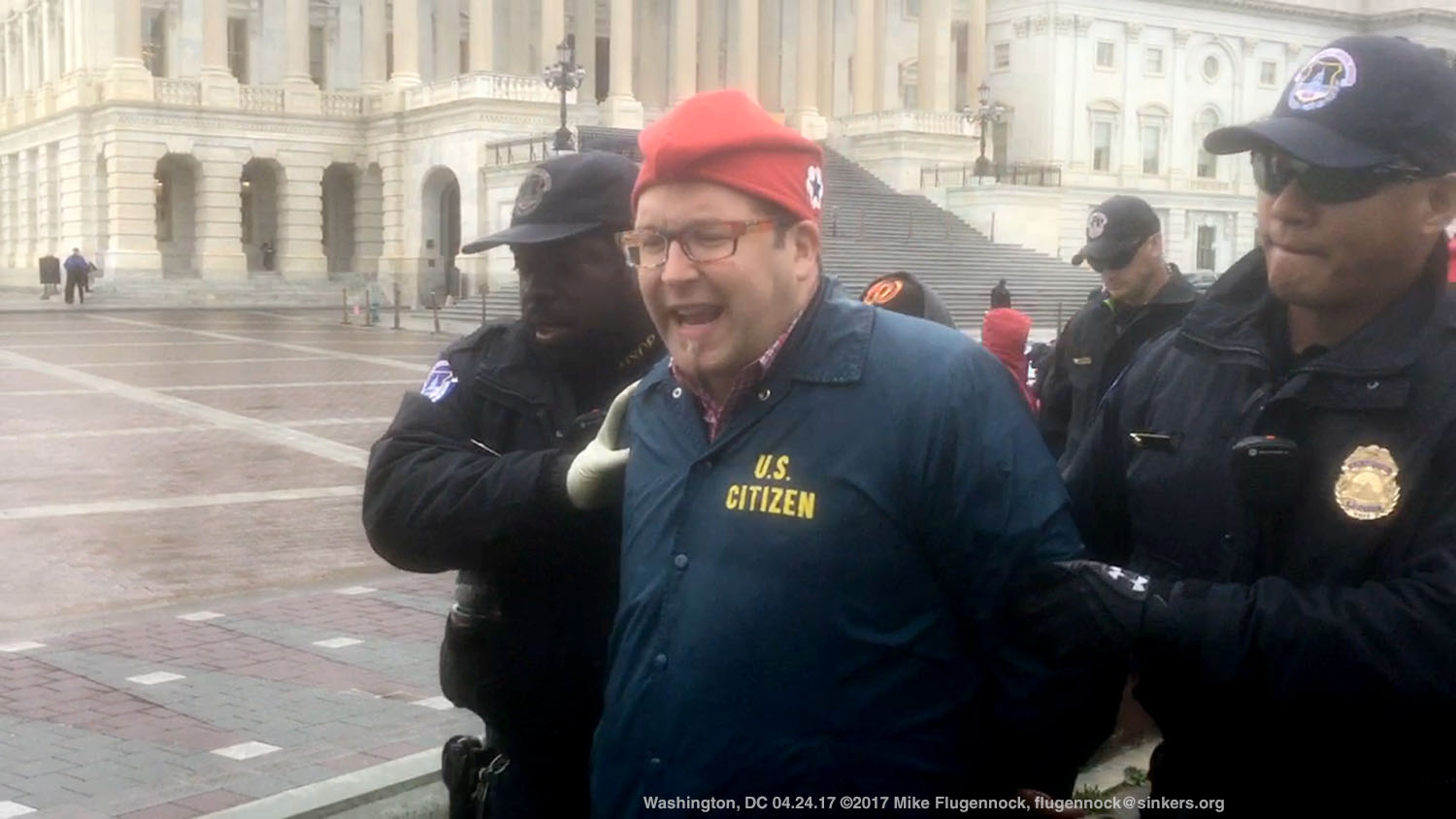 DCMJ co-founder Adam Eidinger was arrested along with 3 others who lit up joints on the Capitol East Lawn.