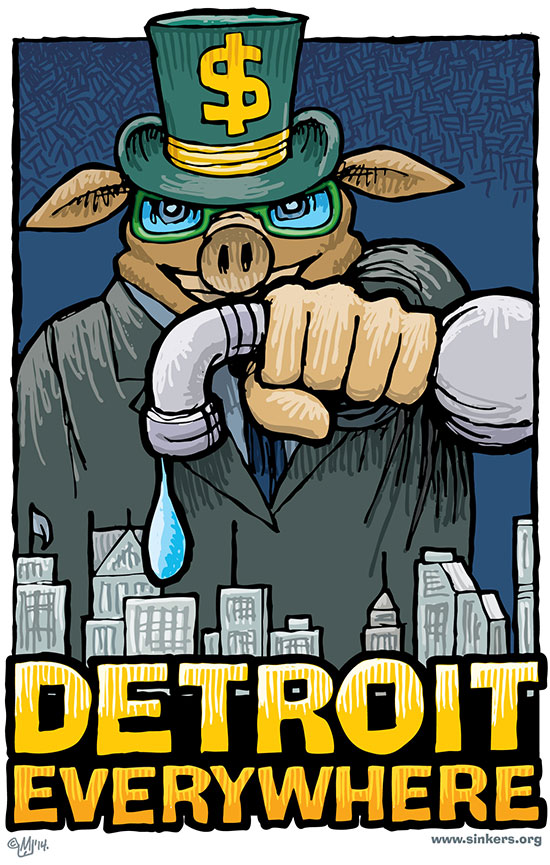 Here's one in solidarity with the nearly 150,000 residents of Detroit whose water is being shut off as part of a water system privatization scheme.
I'm not surprised to hear that the people of Detroit are appealing for United Nations intervention in what is obviously a humanitarian crisis in the making right here in the bad old USA. For me, the question was not "if", but "when".
11×17 inch medium-res color jpeg image, 963kb.