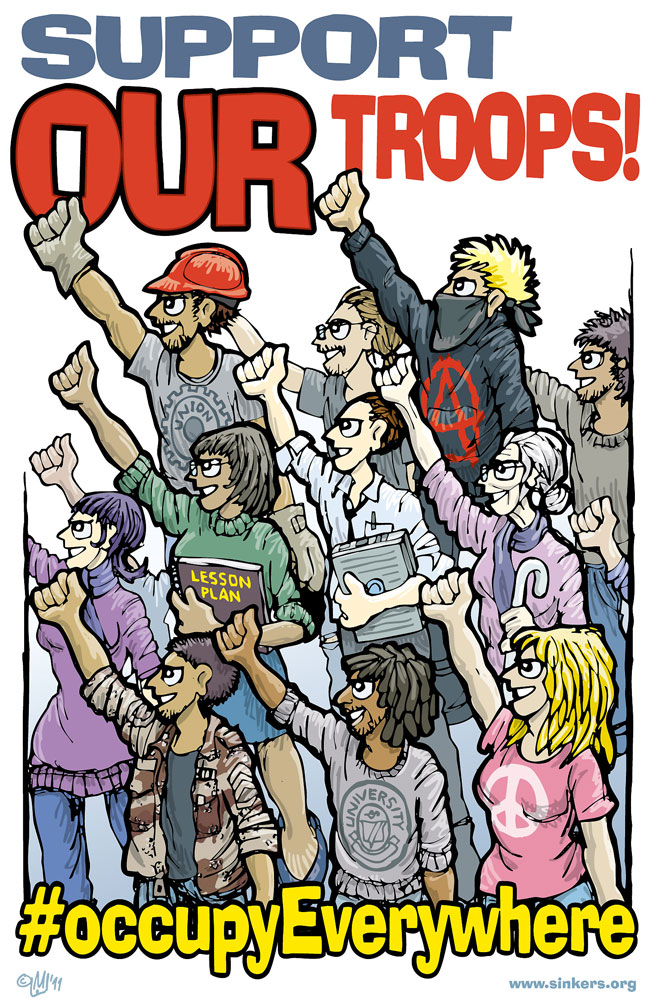 Well, at long frickin' last, the media have finally gotten around to realizing that there's a class war on, and have finally gotten up the cajones to actually use the term "class war". What's even more heartening to me is that at last our side has finally gotten off the deck and is fighting back.
So, gang, seeing as how we're in a class war, that can mean only one thing: it's time to Support Our Troops!
11×17 inch medium-res color .jpg image, 1mb.