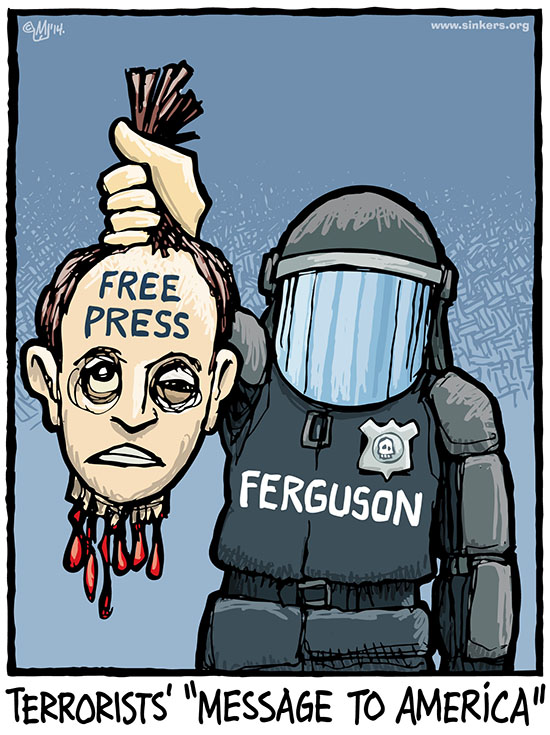 As I post this, the US media have taken a short break from dishing out bullshit on the Ferguson situation in order to crap their drawers over the beheading of journalist James Foley by ISIS militant fighters in Iraq — and once again, the US media's hypocrisy has pegged my Crap-O-Meter so hard that the needle broke off.
I'd like to take this moment to suggest that if the US media are unable to address the ongoing police bullying and brutalization of journalists covering the Ferguson Rebellion, then they should just shut the fuck up about James Foley.
11×14 inch medium-res color .jpg image, 713kb.