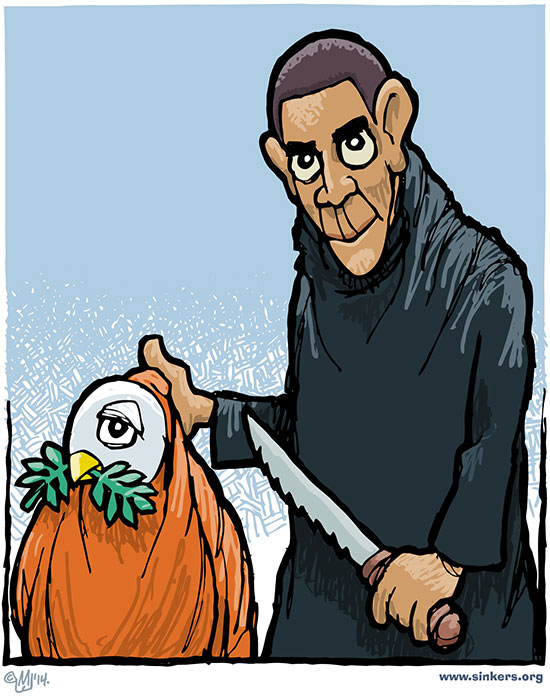 Police thuggery escalating? Economy in the toilet? Approval rating approaching Justin Bieber levels? What's a Nobel Peace Prize winner to do?
Of course! Start another war in Iraq!
And, needless to say, the Ferguson police are all like "Awright! News cycle! Woo hooooo!"
11×14 inch medium-res color .jpg image, 640kb.