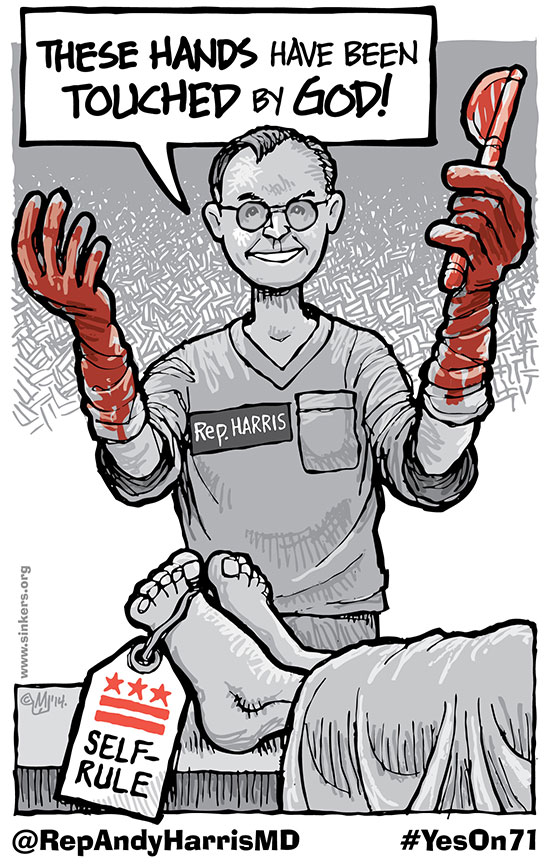 As most of you in DC will recall, the City Council voted to decriminalize marijuana some months back. Predictably — and unlike any other city in the United States — this law passed by a local government is being interfered with by the Congress of the United States, in the form of an amendment to an appropriations bill prohibiting Federal and city money to administer the new law, introduced by a no-name clown from Maryland named Andy Harris.
The prevailing opinion among legalization and home rule advocates in DC is that if Rep. Harris wants to help govern the city of Washington, DC, he should become an official resident and run for City Council.
11×17 inch medium-res color .jpg image, 904kb.