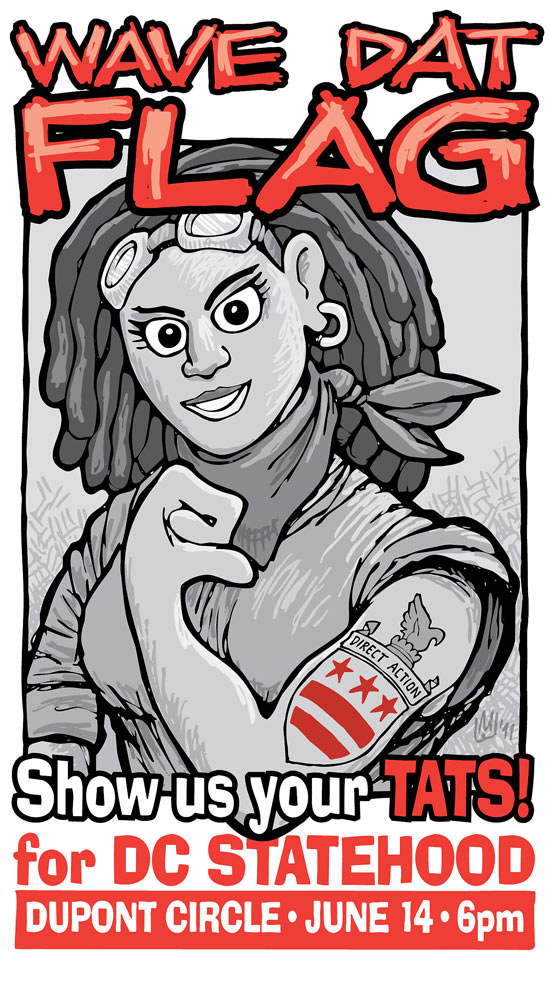 Hey now, DCers! Time to show off your DC Flag tattoos at the Statehood Rally at Dupont Circle on June 14 from 6 to 8pm! Let Congress know where you stand! Bring it on down, and let's see that ink!
In the meantime, why not download this invigorating art for your leafletting and wheatpasting pleasure in two convenient sizes.
Find out more about DC's struggle for liberation against the slavemasters on Capitol Hill, and get info on upcoming protests for DC Statehood and voting rights here and here!
11×17 medium-res color .jpg image, 656kb.
Letter-size medium-res color .jpg image, 408kb.