DC Is Occupied, At Last!
By mike flugennock
Friday - October 7th, 2011
Categories:
Afghanistan
,
Economy
,
Health Care
,
Obamarama
,
Occupy
,
War on Terror
,
environment
,
liberty
,
war and peace
Tags:
"Wall Street"
,
Class Warfare
,
Occupy DC
,
Occupy Wall Street
The "Occupy" Movement: now with 95% more "nyan"!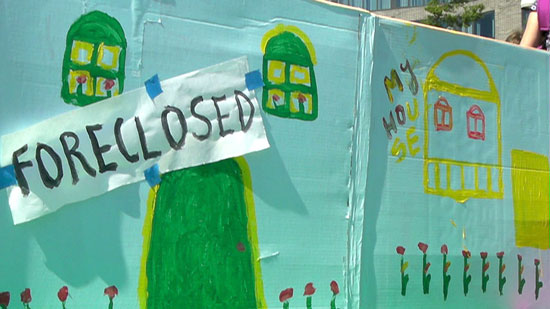 It was mostly the usual suspects, for sure, but it was still great to see Our Side finally get off its ass and into the streets again. Despite all the talk about Teabaggers beginning to get involved, I only saw the usual smattering of LaRouchies and Paultards, who were largely ignored except by those in need of cheap laffs. Also, much to my delight, I spotted one — count 'em, one — 9/11 Tr00th freak in the crowd, his sign still demanding that someone "Investigate WTC 7″.