America's Favorite Fascist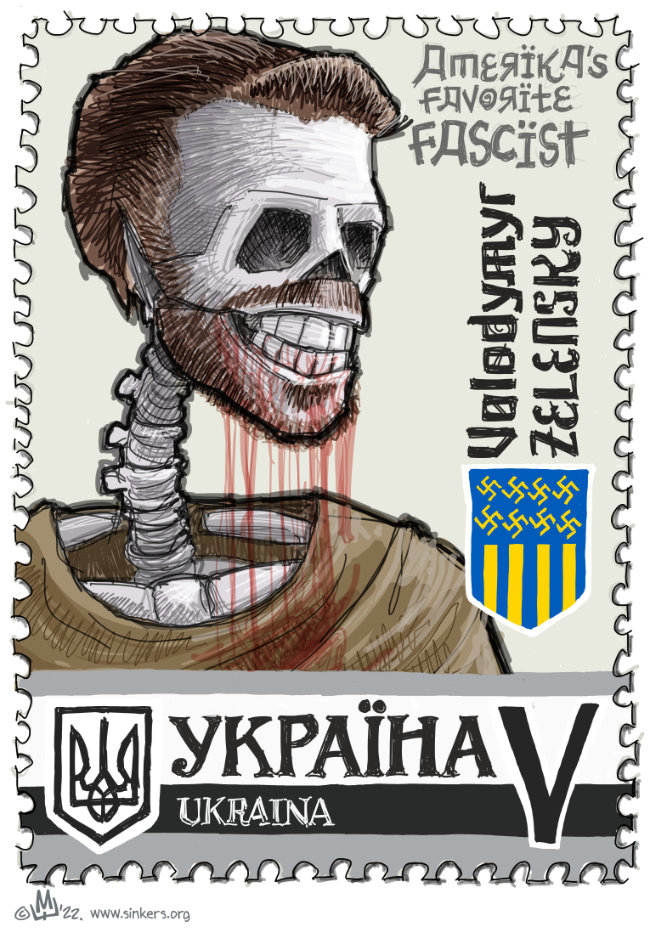 So, a few days back, a follower on Mastodon (spit) posted this article from the Union Of Orthodox Journalists from May 2018, about a Ukrainian postage stamp series honoring great thugs — uhh, soldiers — of the 14th Waffen Grenadier Division of the SS (1st Galician) on its 75th anniversary. Yeah, that's right, Ukraine fought proudly on the fascist side, and venerates these filthy bastards to this day.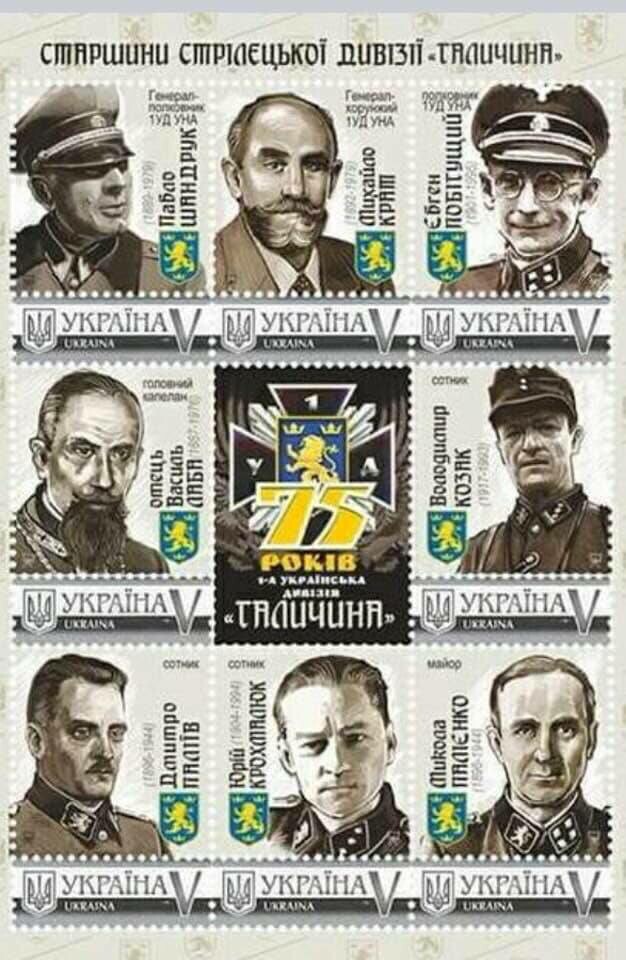 Then, I had to ask myself — why no stamp with Zelensky? God only knows they still loves them some Nazis over there, and I've pretty much lost track of how many times Mr. Z has been busted doing happy-snap foto ops with Azov Battalion and Right Sector thugs showing off their cool 3rd SS Panzers and Waffen SS gear.
The guy is hanging with Nazis, stomping all over the Left, beating down the working class, walking like a duck and quacking like a duck.
If you're going to #StandWithUkraine that's your business, but at least take a good, steamy gawk at what you're standing with and own it.
9.75 x 14 inch medium-res color .jpg image, 581kb