Ceci n'est pas une banane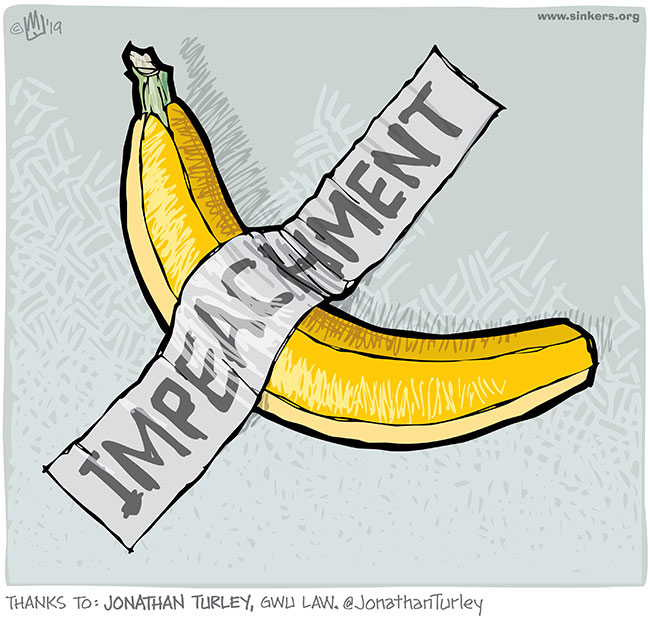 George Washington University Law Professor Jonathan Turley, in a Los Angeles Times op-ed this week, gave us one of the most succinct and elegant analyses of the ongoing impeachment circus I've seen so far:
Frankly, when I look at this impeachment, I see a banana taped to a wall. As others coo over the power and evidence in the report, I continue to look around scratching my head, wondering why others don't see the obvious gaps and conflicts. https://t.co/FnzdfdzpOk

— Jonathan Turley (@JonathanTurley) December 9, 2019
The Democrats have just voted to hand Trump horrific surveillance powers by reauthorizing the Patriot Act, and given him a $738bn war budget (including his Space Force), but he's still a Russian stooge and a threat to Democracy™, so let's impeach his ass anyway.
Christ, who the hell are they kidding?
10.5 x 10 inch medium-res color .jpg image, 465kb