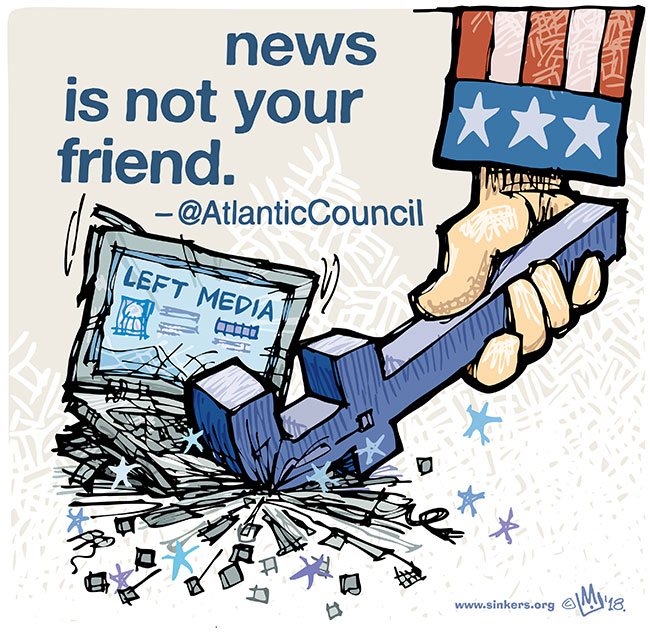 While the US Left was busy filling every pair of BVD's in the drawer over Alex Jones, Facebook was busy suppressing Leftist media outlets like Electronic Intifada and TeleSur — with the blessing and assistance of right-wing think tank and NATO lobbyists The Atlantic Council.
Rightists own pretty much all the major media in this country, drench the airwaves in toxic right-wing talking points, and scream the loudest about "censorship" while, in the meantime, Leftist journalists and publications — doing the job that journalists should be doing — take most of the heat from rightists and centrists in the major US media and political establishment.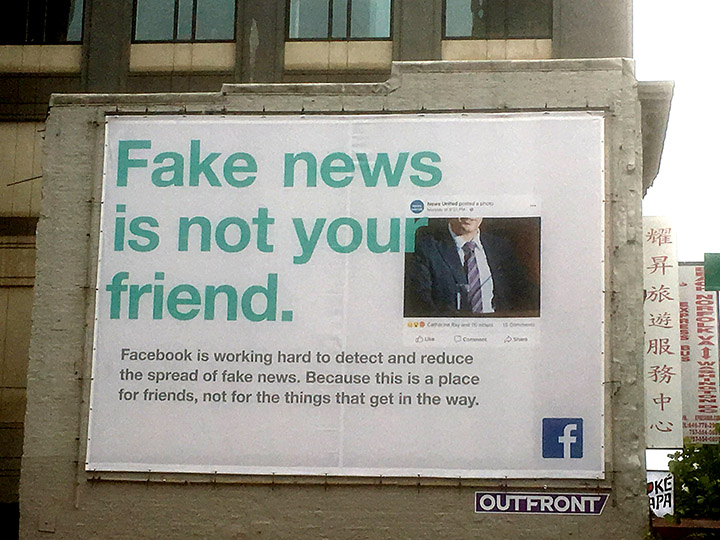 "Fake News Is Not Your Friend" shout the oppressively bland billboards in our cities; it's perfectly obvious now that the subtext here is actually just "News Is Not Your Friend".
11×11 inch medium-res color .jpg image, 762kb