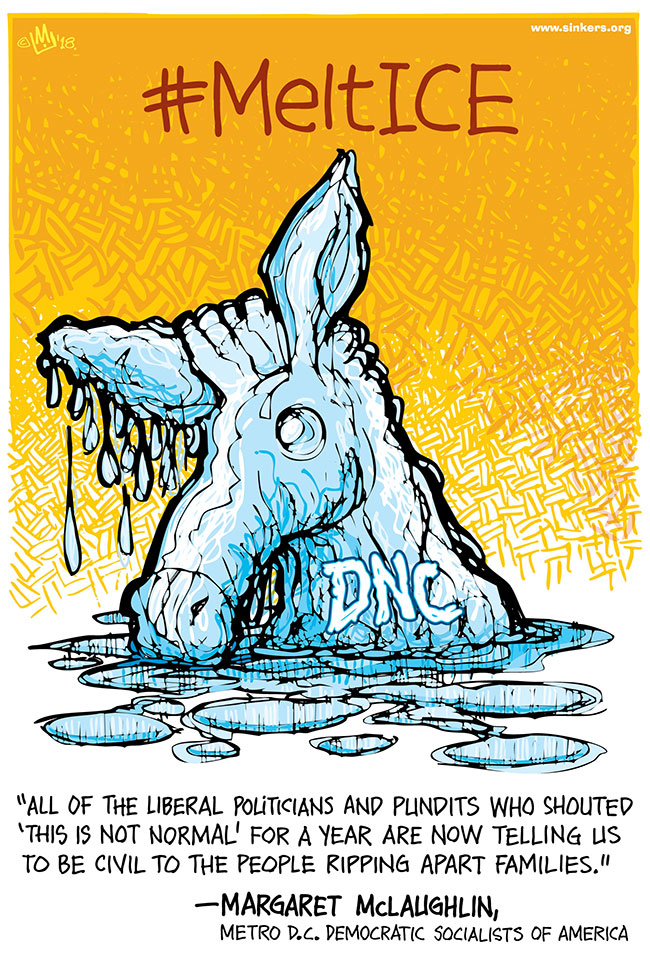 Schumer never once publicly criticized the Democrats who voted with the GOP to deregulate banks, give Trump more surveillance powers, or confirm a torturer as head of CIA. But this… https://t.co/LUilExPUWM

— Trevor Timm (@trevortimm) June 26, 2018
So, while the ICE has gone full Gestapo — separating immigrant families, caging their children — and people are in the streets taking direct action, occupying ICE offices, blocking detainee transfer buses and confronting officials in public, what are the Democrats doing? Well, along with hopping aboard the bandwagon for votes, they're lecturing us about "civility", with Chump Schumer and Nancy Pelosi being the worst of the bunch.
And, as usual, Democrats are waffling and mealy-mouthing, calling for "reforming", "restructuring" and re-imagining the American Gestapo; the most irksome of all has to be Kamala Harris who, after knocking herself out defending ICE, has suddenly started talking about "re-examining" ICE. Sorry, Ms. H., but "re-examining" and "reforming" are not abolishing.
11×16 inch medium-res color .jpg image, 1.5mb