Introducing: Democratic Donuts!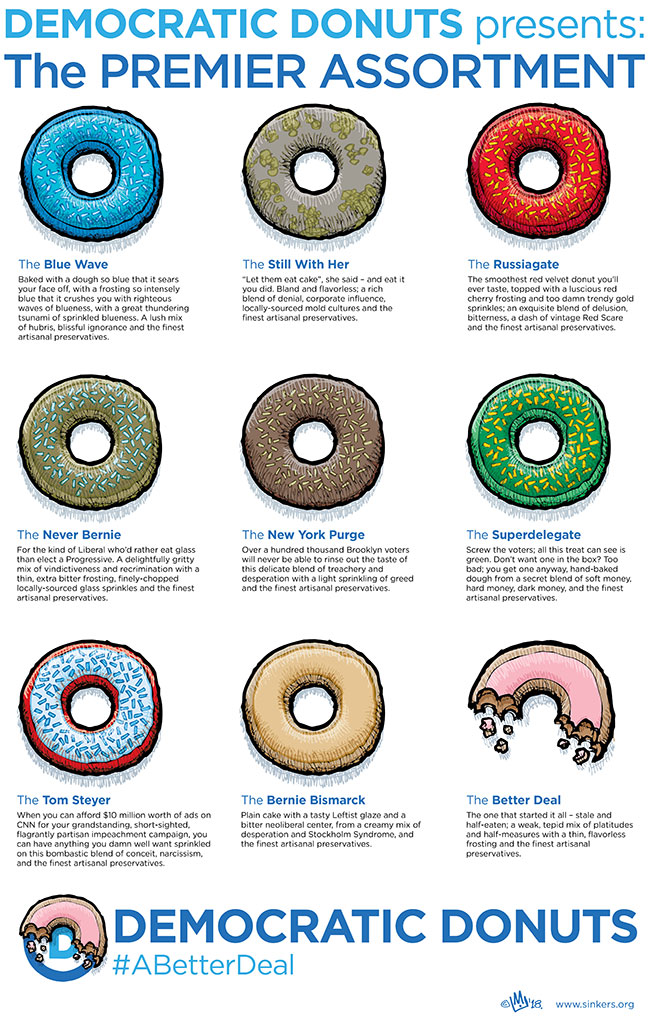 If you've been involved as long as I have with the Dirtbag Left — or, as us old folks call it, the Left — you're intimately familiar with the infamous Donut Incident at the DNC Galactic HQ on Capitol Hill:
…The grievances converge around a recent trip to deliver petitions to the party's headquarters in Washington, where Turner and other progressives were greeted by barricades, security guards, and an offering of donuts and water, which she saw as an empty gesture indicative of an institution that isn't "smart enough, humble enough, to say, 'let's take a step back and really listen to the people'."

– Nina Turner, quoted on BuzzFeed, 08.09.17
Needless to say, the Hillaroids and other centrist dead-enders proceeded to taunt the Left on Twitter with snide donut references and the use of donut emojis in their handles, earning them the epithet "Twitter Donuts".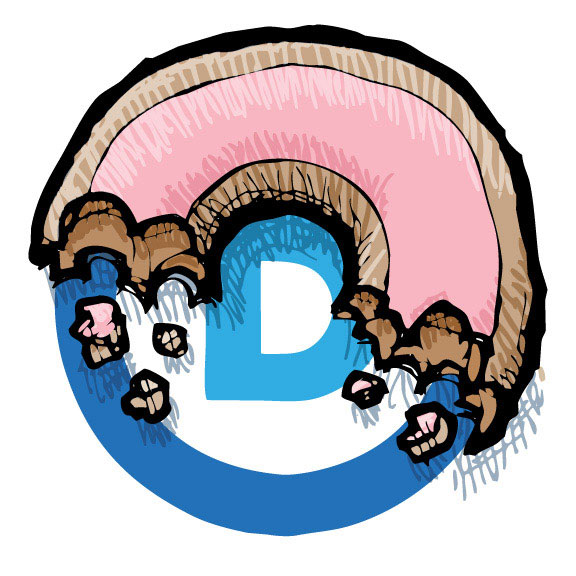 On top of all that, what with Nancy Pelosi personally promising to do exactly jack shit — and, in fact, make things even worse — if the Progressives help the DNC take back the House, it seemed high time that the disruptive entrepreneurs who brought you the Democratic Diner rolled out a new, even more disruptive food spectacular, Democratic Donuts!
Feast your retinas and drool at their inaugural "Premier Assortment":
14×22 inch poster, 150dpi .jpg 1.9mb
11×17 inch poster, 150dpi .jpg 1.3mb
11×17 inch poster, 300dpi .jpg 3.5mb