Blast From Yer Past: "Days Of Our Pole"
"Days Of Our Pole", Washington DC, April 2015 from Mike Flugennock on Vimeo.
Come back with us now, to a simpler, sweeter, more innocent time — before the last election. There was sunshine and laughter, puppies and kittens… People just seemed to smile more back then.
It was during those pure, innocent days — April 2015 — that the DCMJ Crew showed up, at 4:20 on the morning of April 15, to erect its first-ever Liberty Pole and begin the DC Democracy Vigil.
Photographed and edited by Mike Flugennock, TRT 12:14
Fotos after the jump…
The morning of the 15th, at almost exactly 4:20, the DCMJ Posse converges at the east end of the Mall to erect the Liberty Pole and stage platform. This crisp, coordinated operation had the whole thing up in less than ten minutes.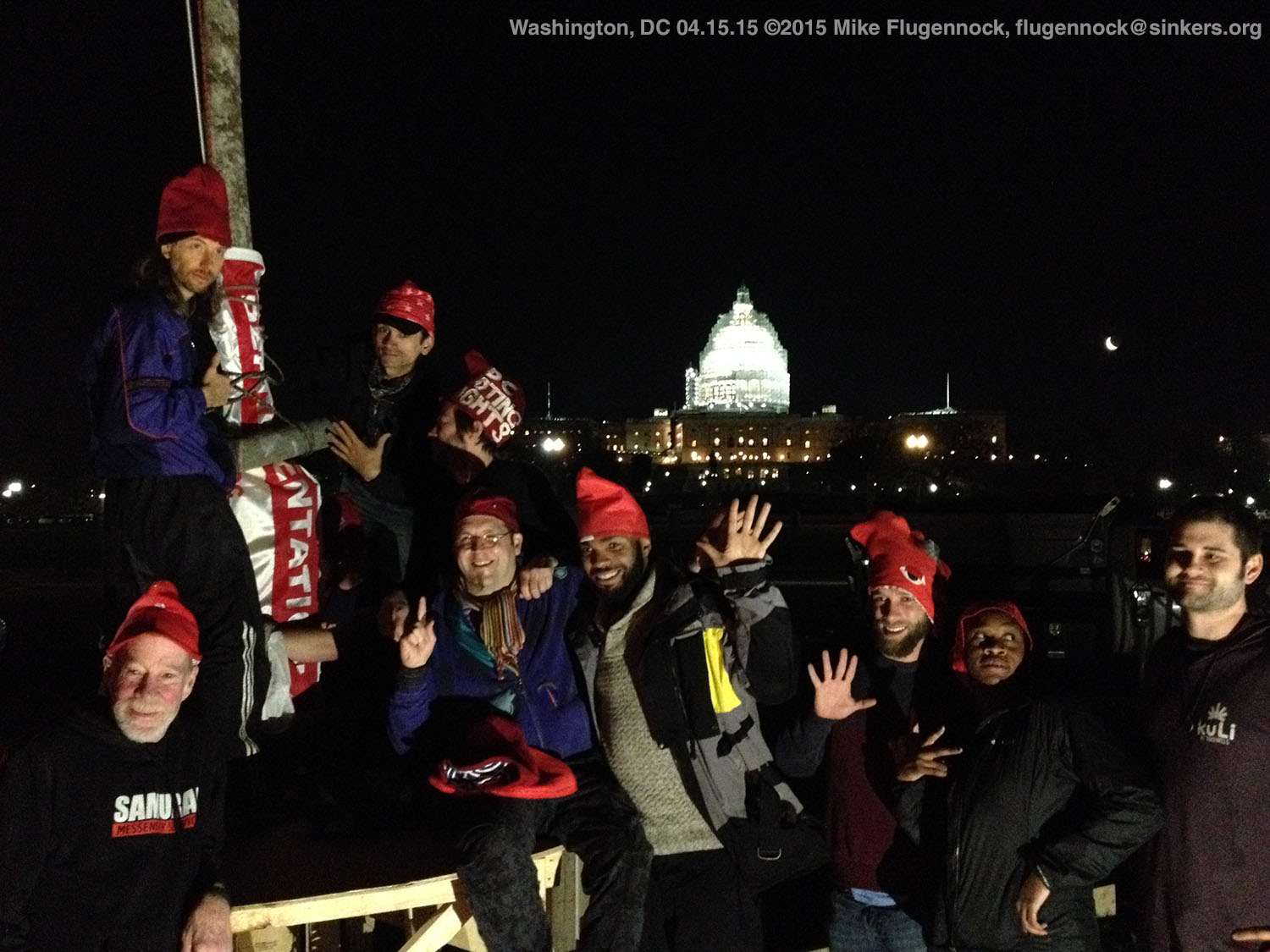 With the Liberty Pole up, the Moon rising over the Capitol, and defenders locked down in shifts, the Posse poses for a triumphant group shot.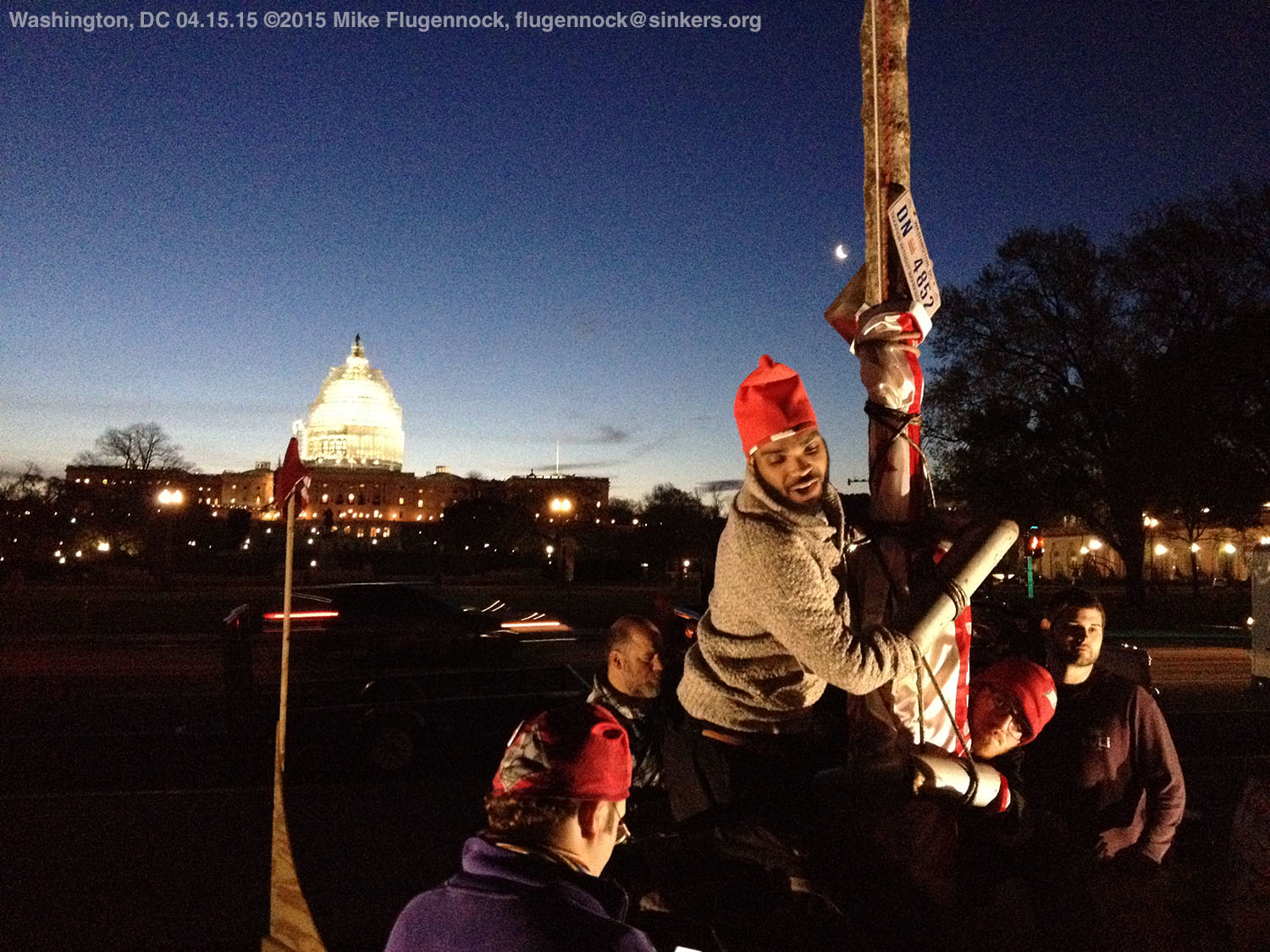 Nearing dawn on the 15th, DJ Big Will takes a turn at locking down to the Pole.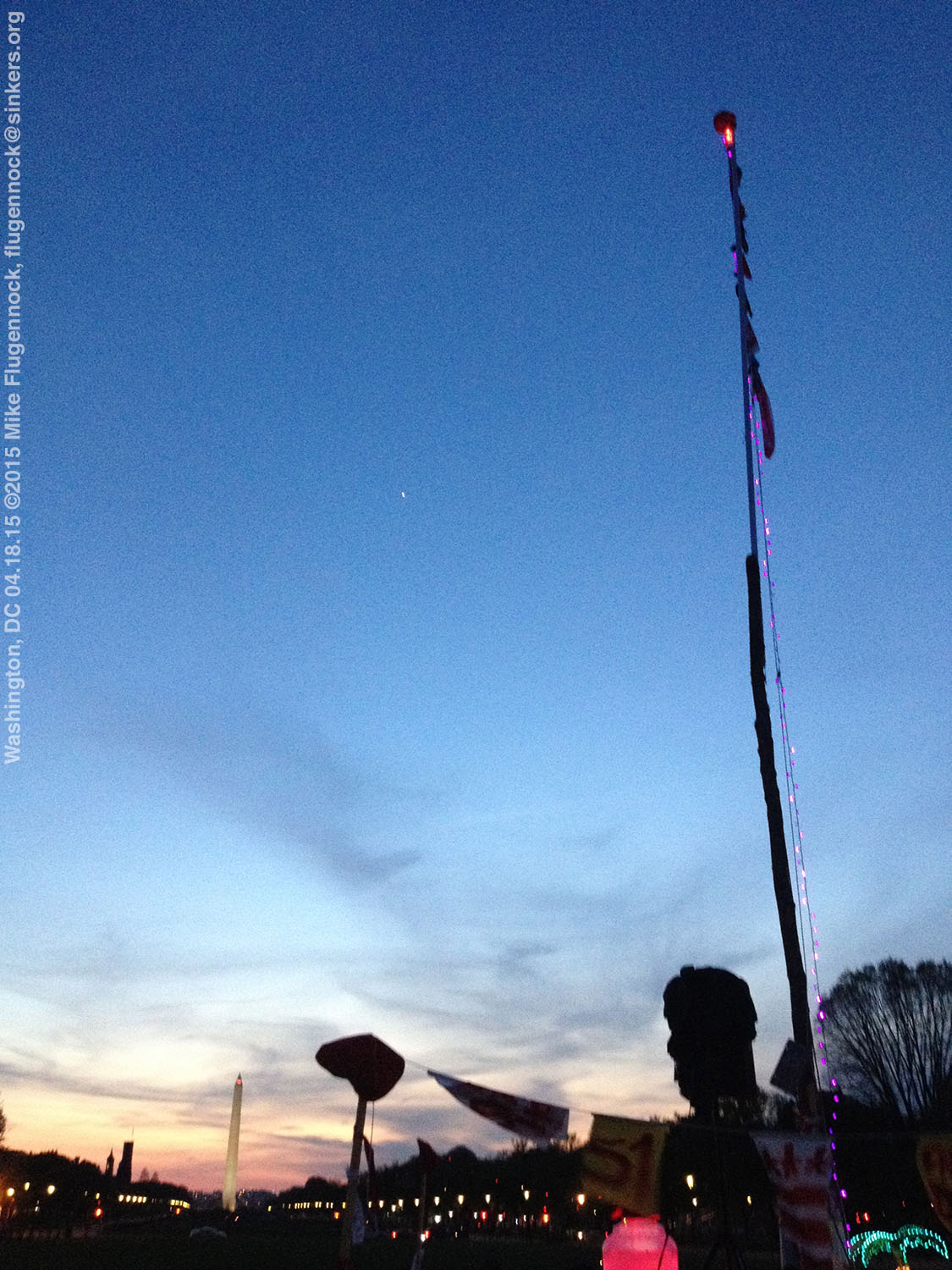 Sunset on the 18th. The Liberty Cap atop the Pole is lit from beneath by an LED flashlight.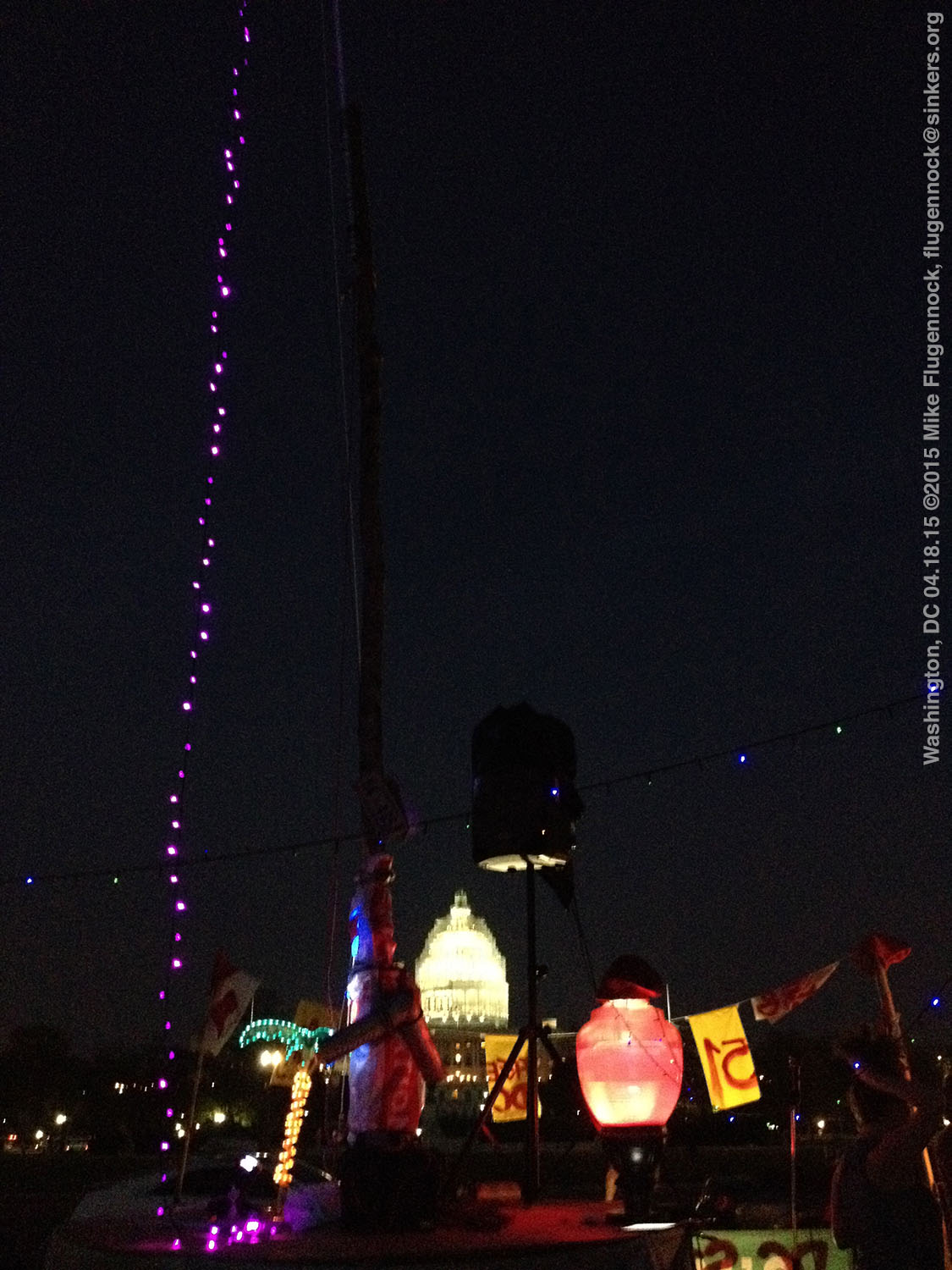 Later at night on the 18th, the mini-rave at the Pole is in full swing.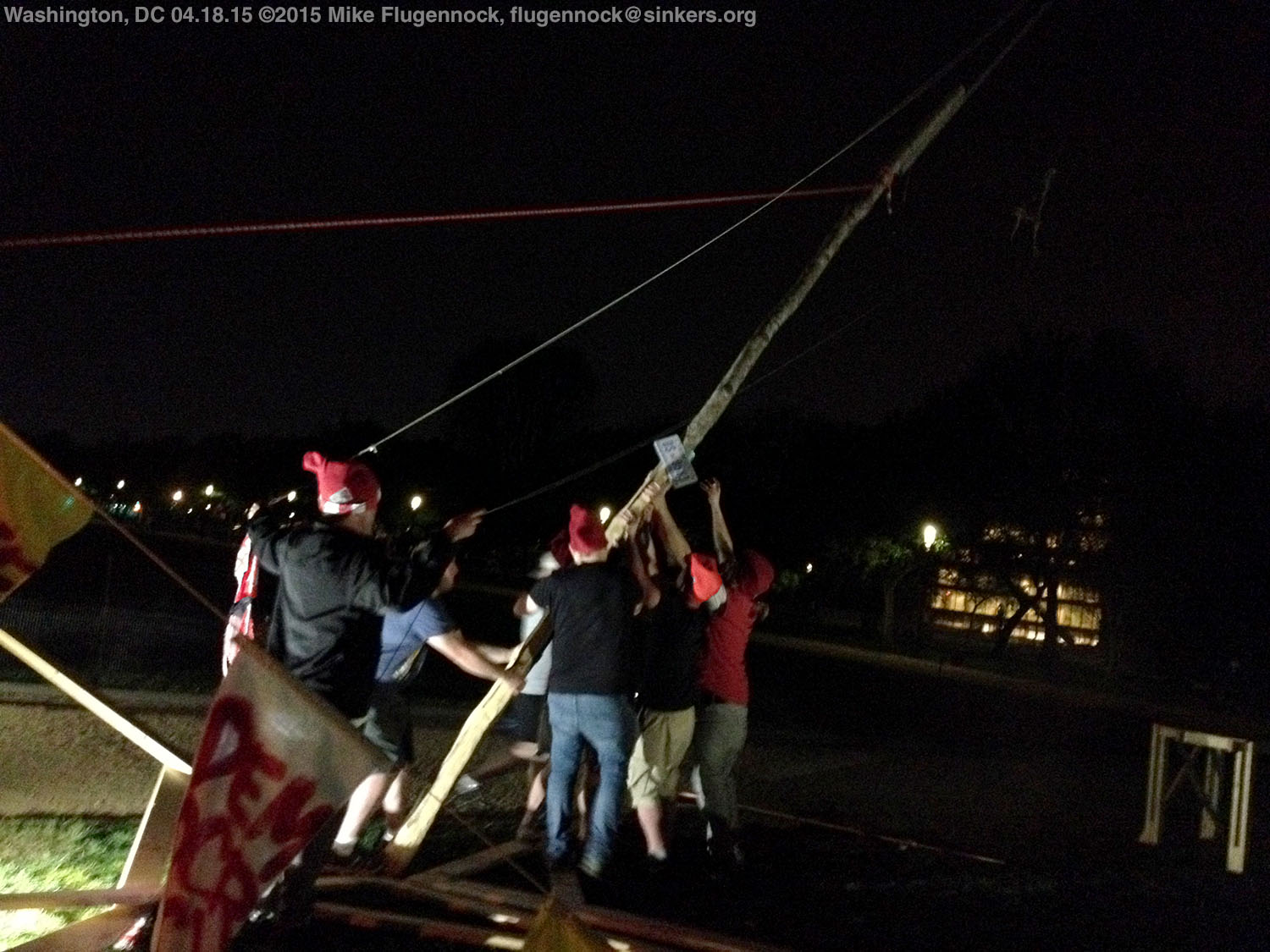 From the West Lawn of the Capitol, to the fresh turf on the Mall… for safety reasons, the cut-tree portion of the Pole is detached and taken down after a long crack is found in its base around 11:00 that night. It was replaced with the 20-foot aluminum section previously mounted on top.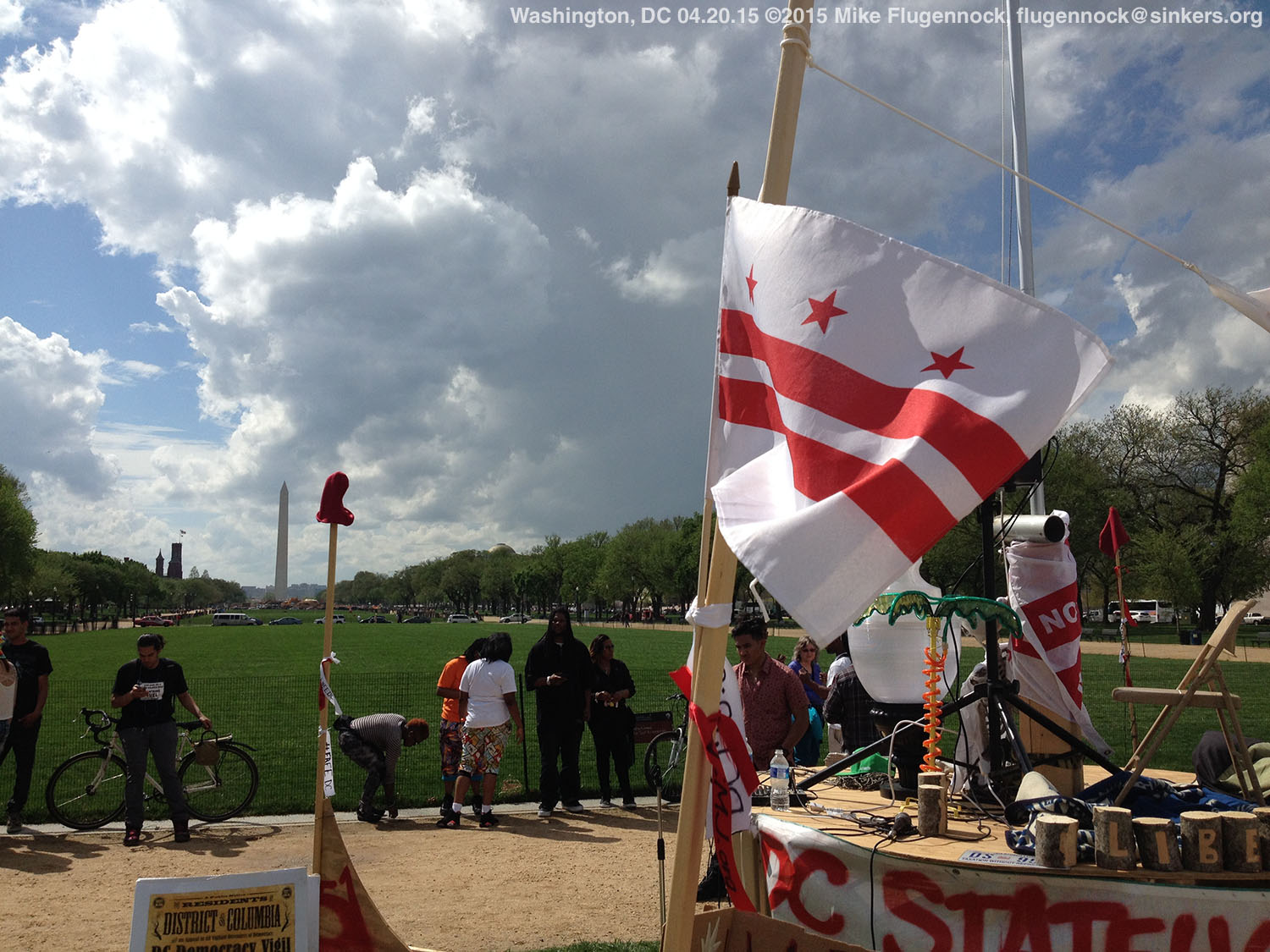 Early afternoon on the 20th, the final day of the Liberty Pole camp. Couldn't have asked for a nicer day.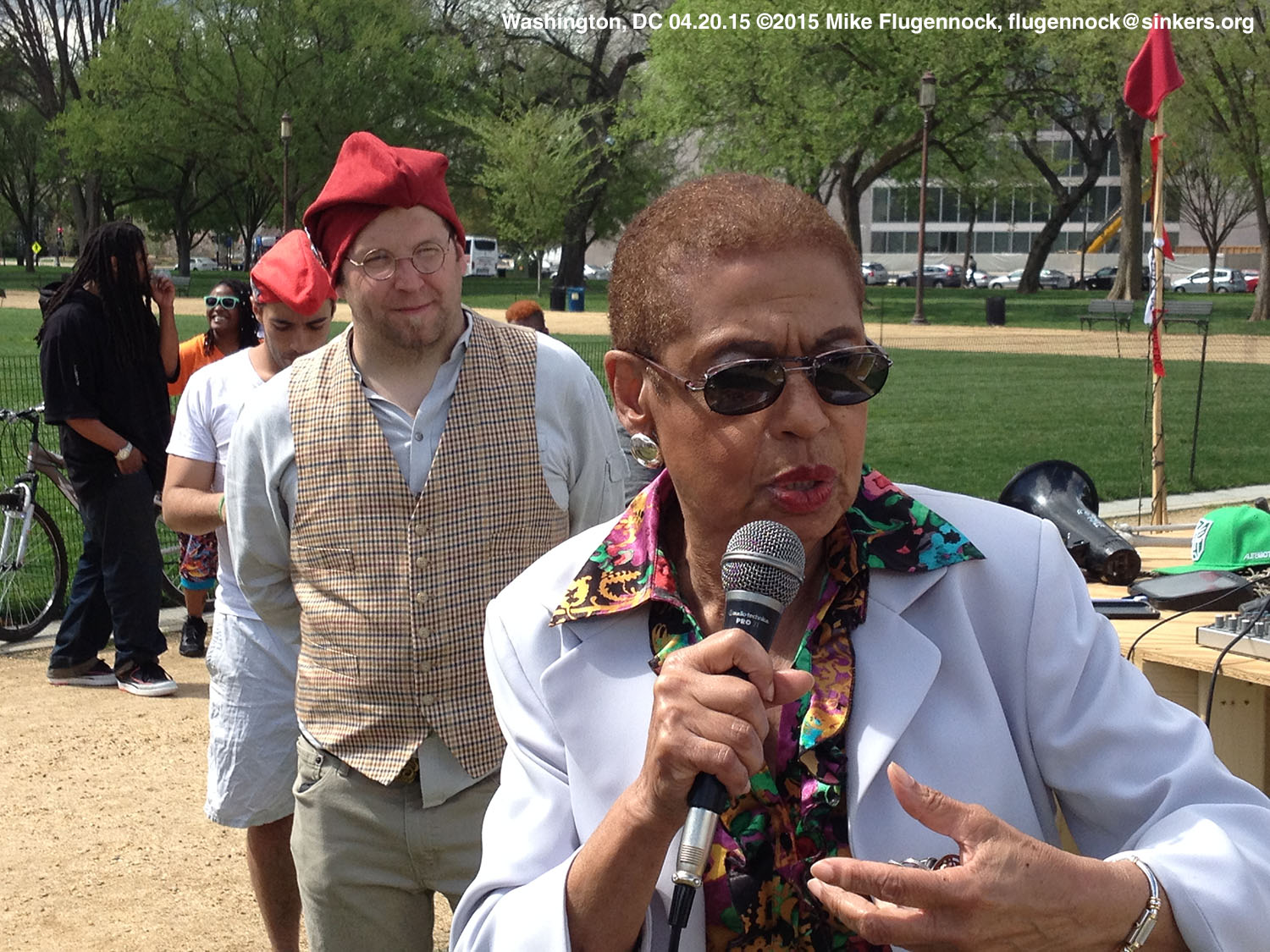 DC Congressional Representative Eleanor Holmes Norton thanks DCMJ's Adam Eidinger for his dedication for conceiving and organizing the Liberty Pole camp.
Members of DCMJ, DC NORML, and Liberty Pole organizers and builders join Rep. Norton for a jubilant group shot at the conclusion of the Liberty Pole Vigil.