The Democrats' "Donut" Meme, Annotated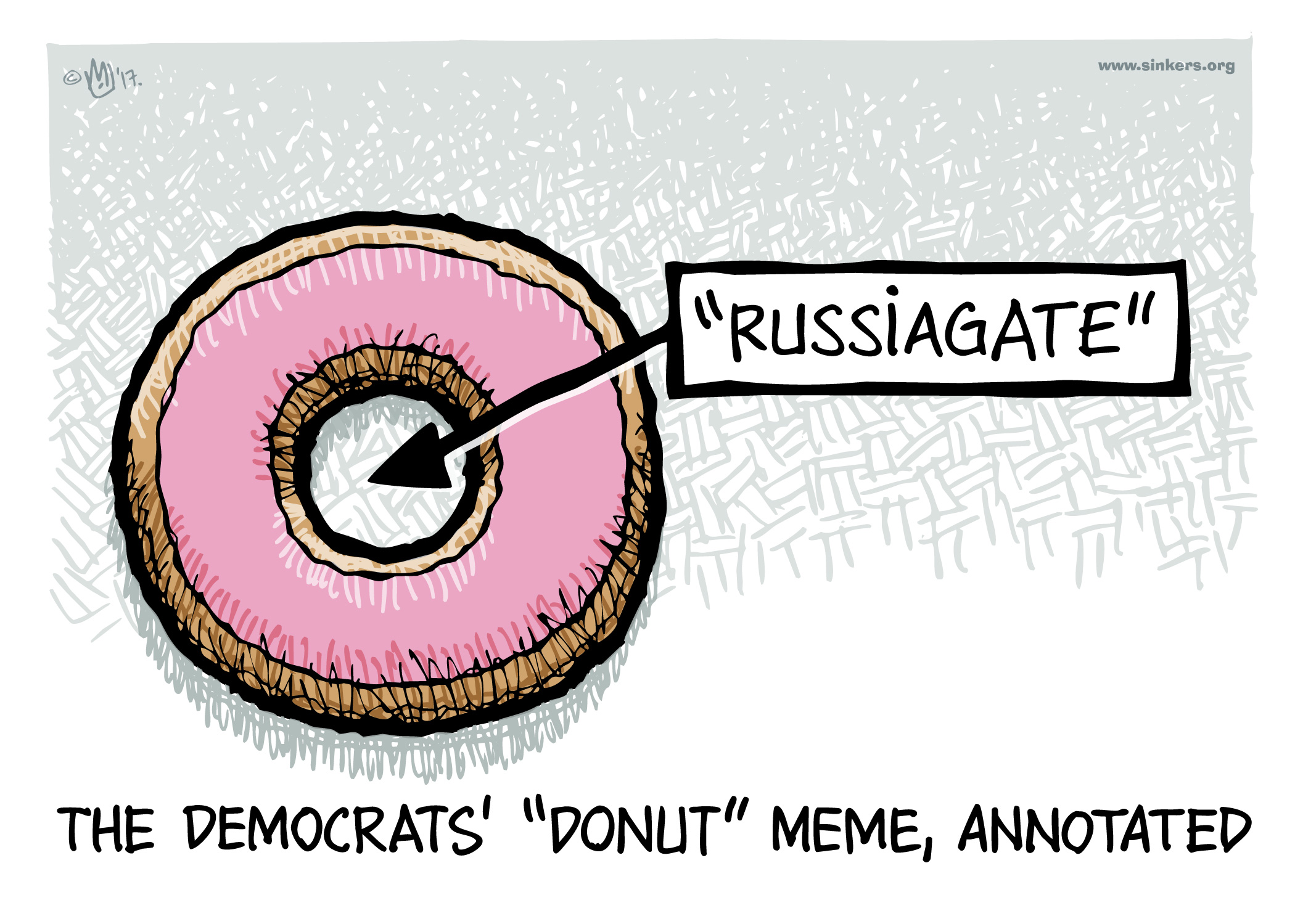 This cartoon was inspired by the latest in a series of lame, insipid Democratic Party memes in the tradition of "covfefe" and the immortal "Love Trumps Hate".
This week, The Nation magazine published a bombshell article that basically blew the Democrats' Russian Hacker conspiracy wankery clean out of the water. According to a team of IT experts and digital forensics specialists, there was no Russian hack at all, but a good old-fashioned home-grown leak, an inside job by somebody with a thumb drive or other portable media who simply copied the data in question and just walked out with it.
And if that wasn't worthy of a "woo hoo" from those of us who aren't cracked out of our minds, this curt, elegant editors' note from The Nation made it even more delightful. I felt a disturbance in The Farce — as if a million Liberals cried out, and then were silent.
10×14 inch medium-res color .jpg image, 635kb