US Capitol Cops Harass DCMJ "Joint Session", Arrest At Least 6
US Capitol Cops Harass 4/20 "Joint Session", arrest several from Mike Flugennock on Vimeo.
Looks like we got more free publicity than we could handle today at DCMJ's "Joint Session" legal joint giveaway for US Capitol employees at 1st and Constitution Avenue NE, across the street from the Capitol.
Although they were set up on DC territory, on the sidewalk in front of the Reserve Officers' Association building, US Capitol Police chose to leave Federal land and come into DC to harass and arrest several volunteers involved in checking ID's and giving out joints.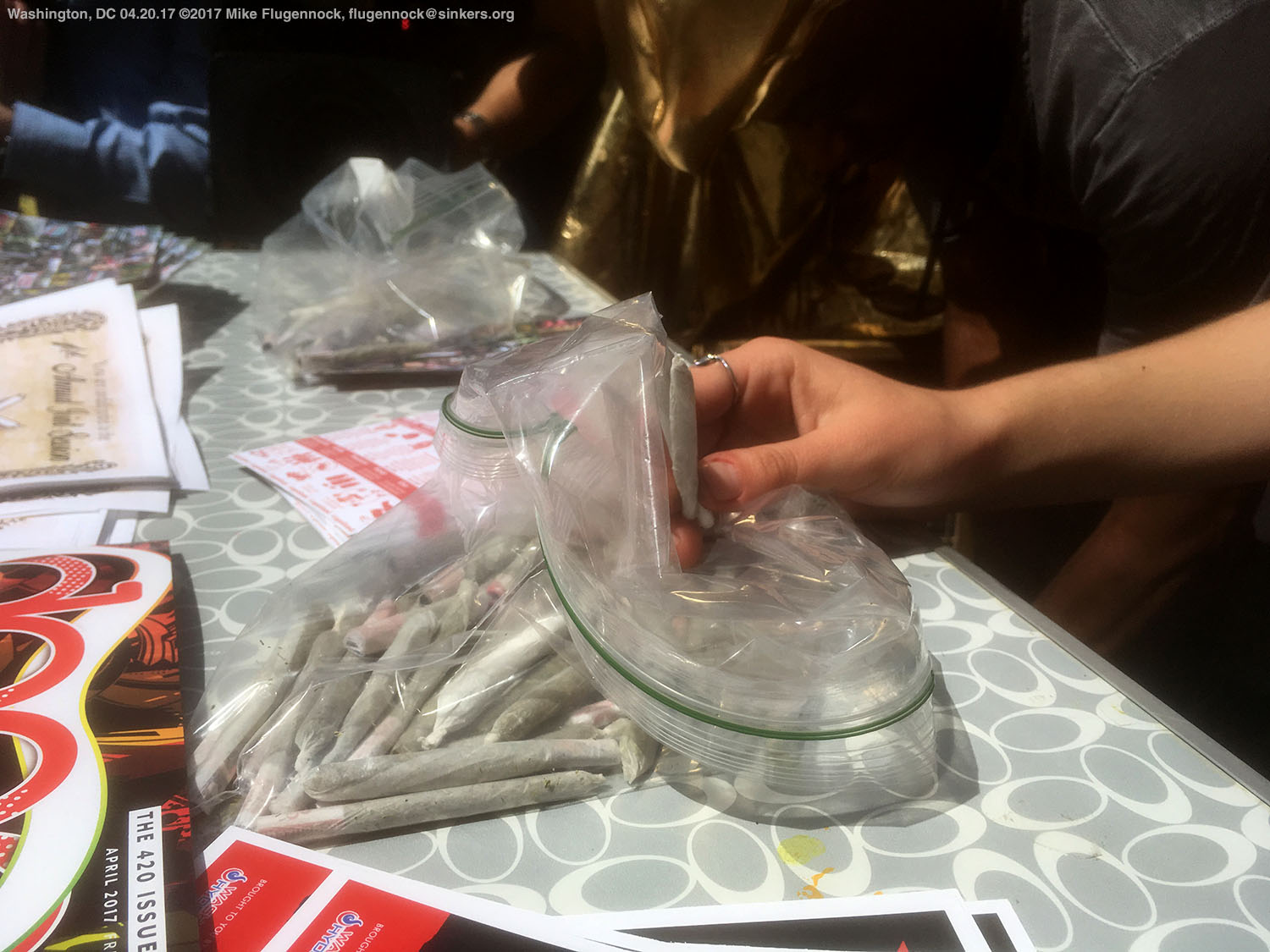 Ready to go at "high noon", a volunteer at the joint giveaway table.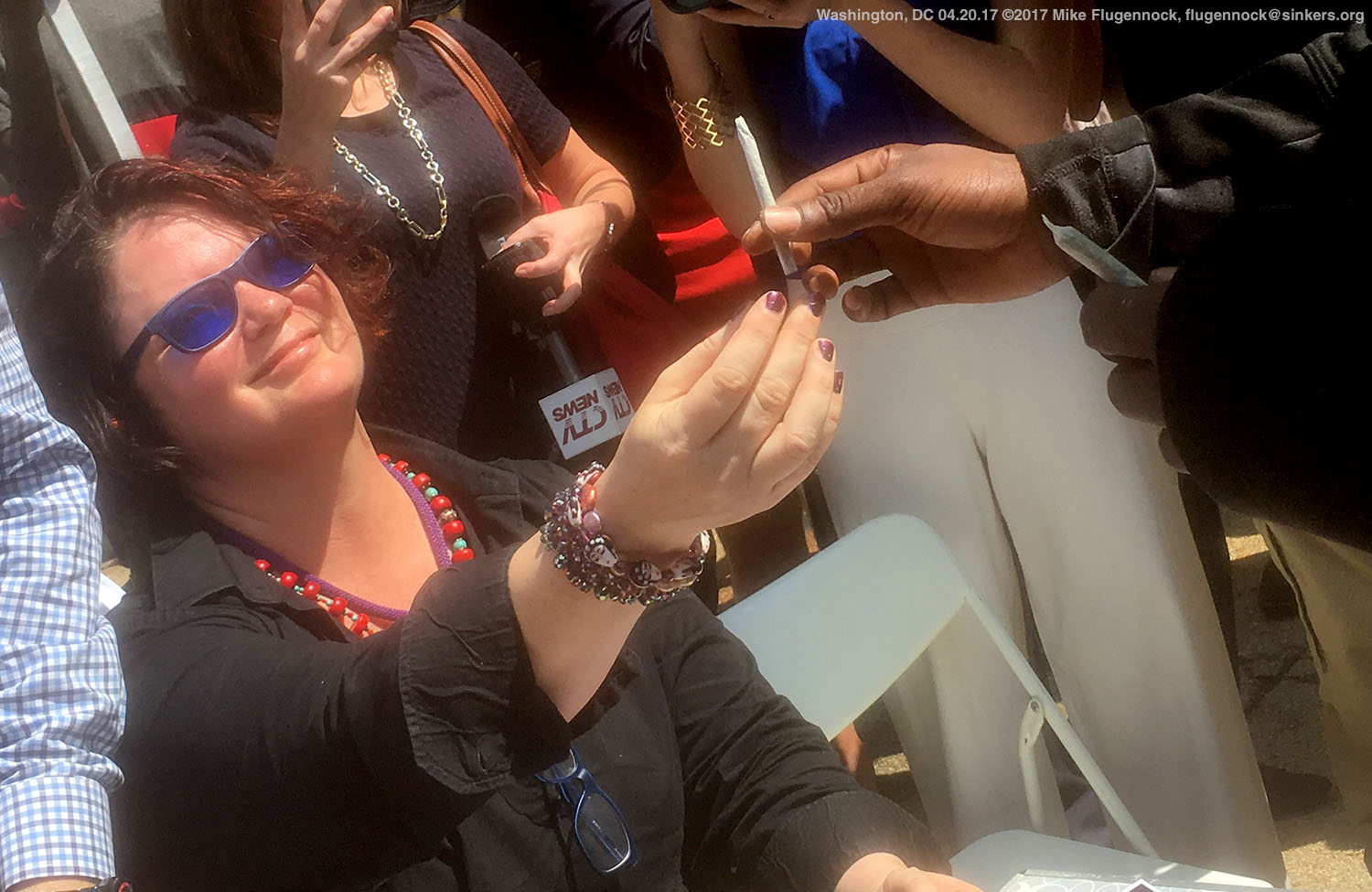 Celebrated DC comedian, writer and media artist Elizabeth Croydon hands out one of the first joints of the day.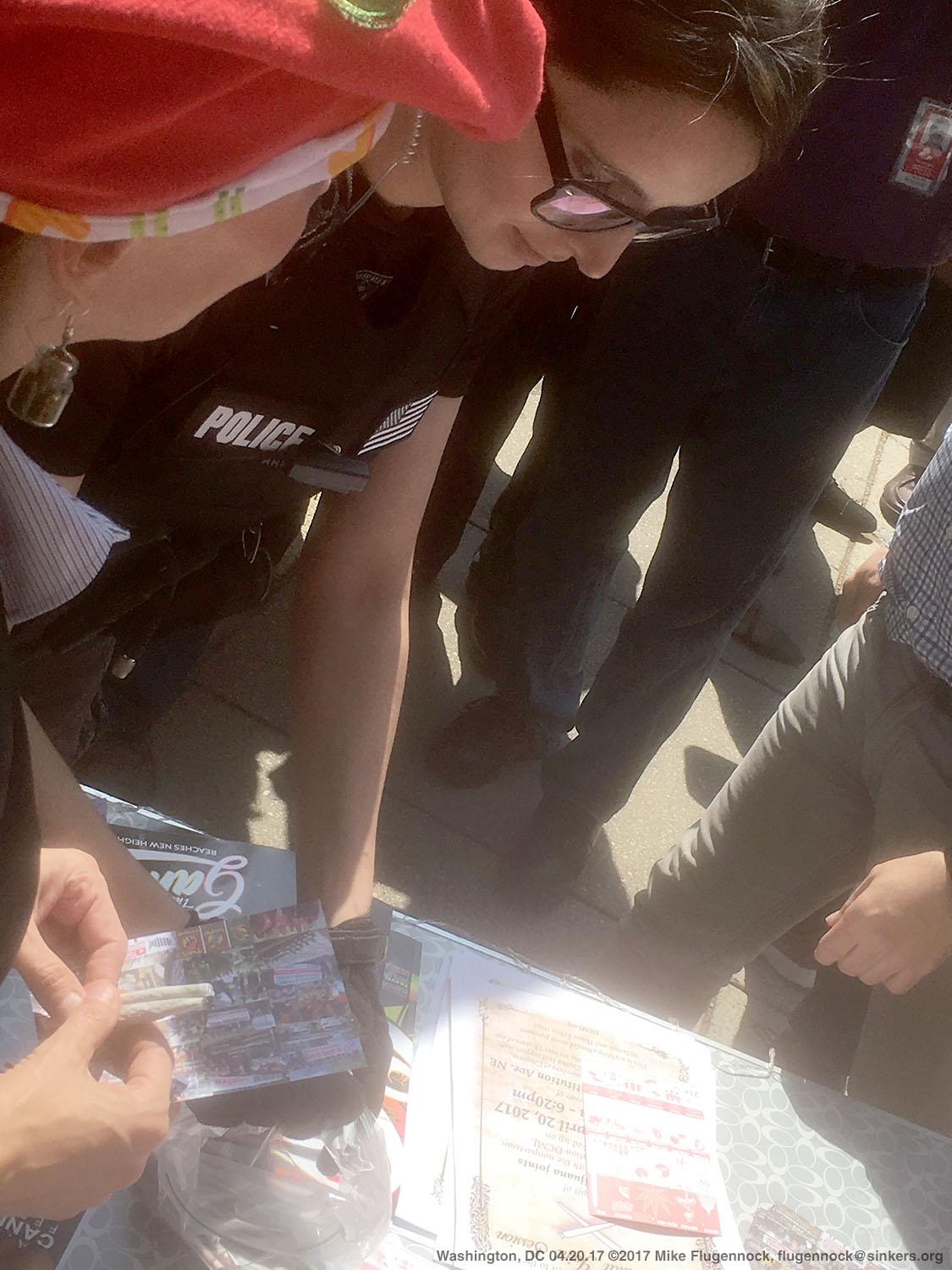 The first US Capitol cop crosses into District Of Columbia territory to threaten DCMJ volunteers, claiming they were on Federal land. Two arrests were made a few moments later.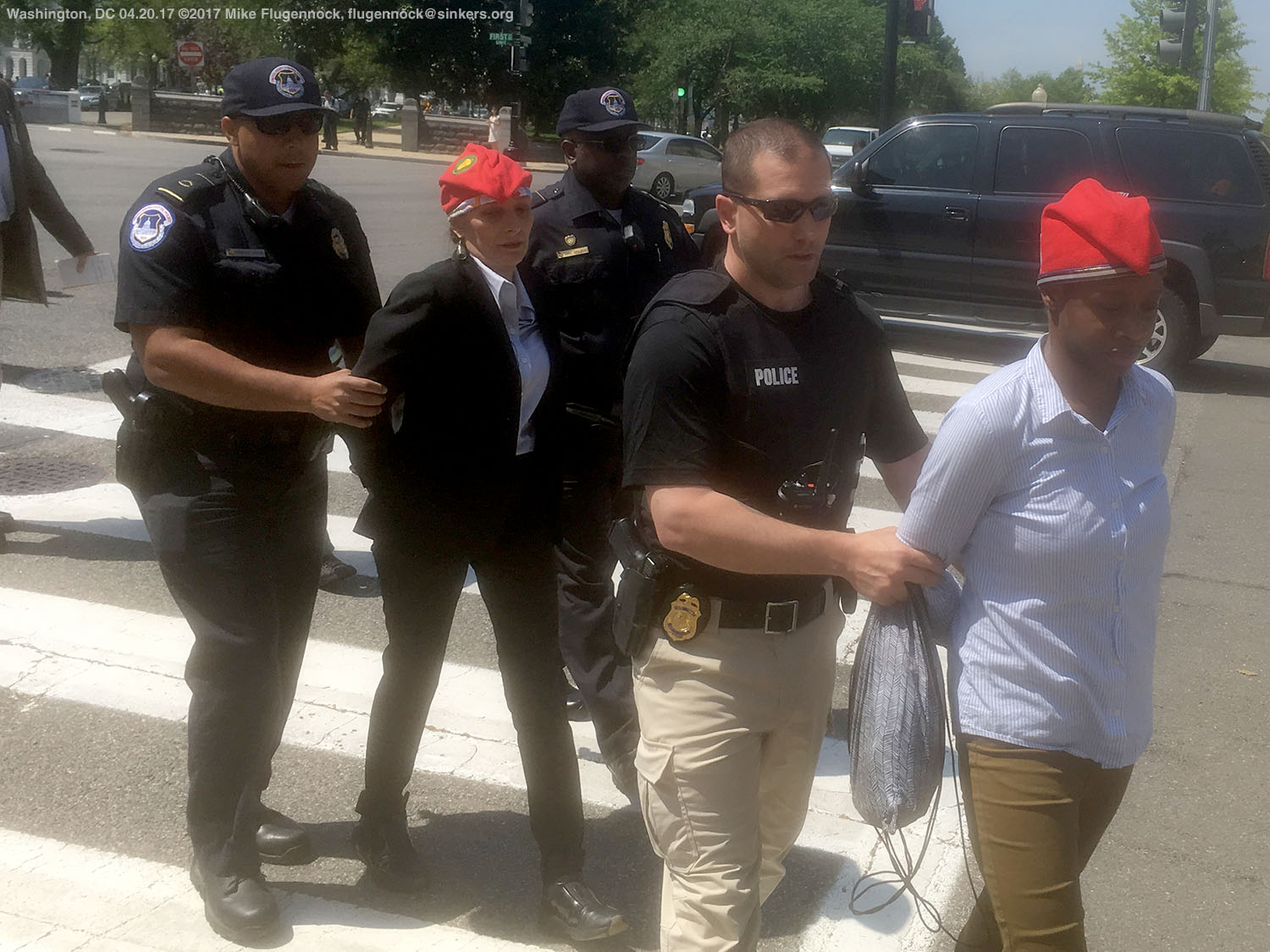 DCMJ volunteers Rachel (left) and Collette (right) were the first two arrestees of the afternoon. There were six as of this posting.