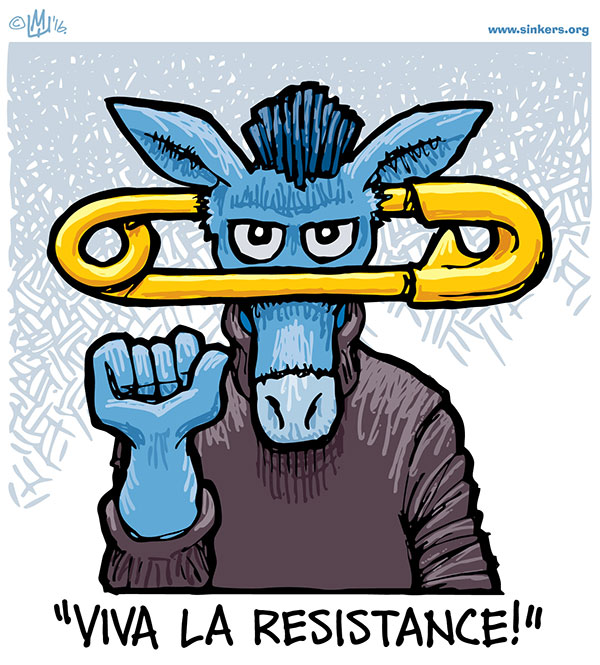 After running the most piss-poor campaign ever with the most godawful candidate ever and saddling us with a fascist real-estate huckster, what do the Democrats and Liberal America respond with? A suggestion that we wear safety pins as a sign of "resistance" and solidarity with the Muslims who will be persecuted and the immigrants about to be deported en masse. That's it. That's all they've got for us.
So, it's looking like the safety pin is about to replace the AIDS Awareness Ribbon as the go-to empty gesture for milquetoast Liberals and Hollywood asshats.
I'm serious. Just you wait. I'll lay you better than even money that on Oscar Night next year, the red carpet will be infested with showbiz doorknobs wearing 24k gold safety pins on their tuxedoes and gowns.
11×12 inch medium-res color .jpg image, 672kb