It's an "Eat-In" for Food Democracy!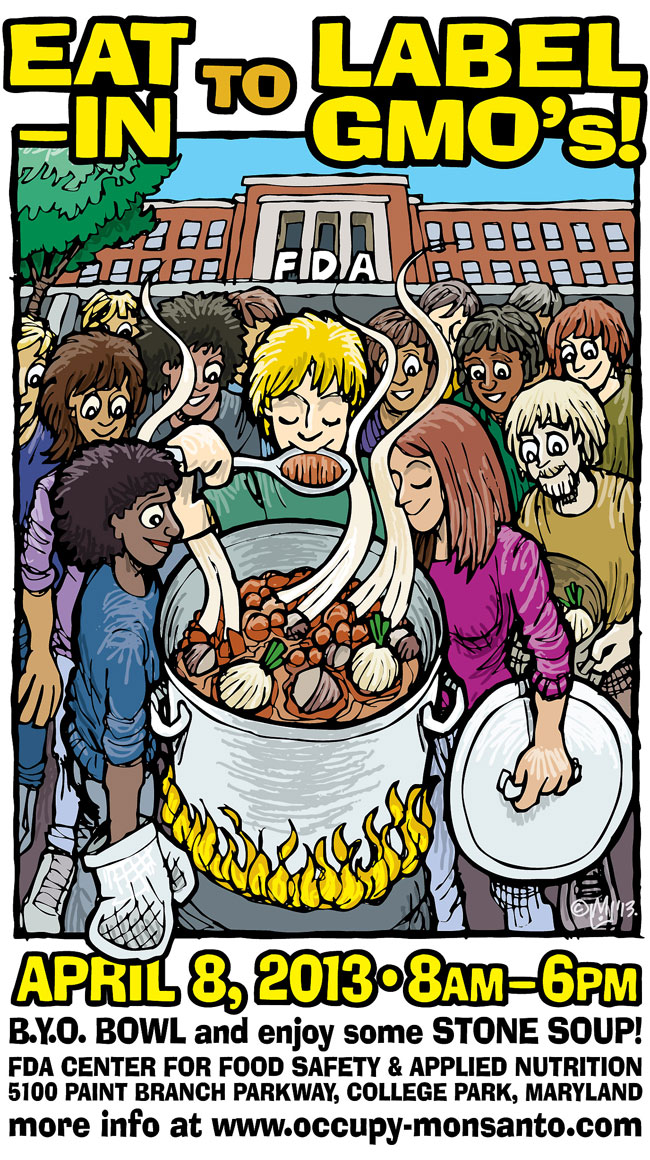 By this time, most of you — especially in the progressive activist community — have heard the old "stone soup" story. Based on the concept of "stone soup", Occupy Monsanto, as part of its ongoing campaign against GMO foods and for citizen awareness of GMOs, is staging an "eat-in" on the grounds of the FDA's Center For Food Safety And Applied Nutrition in the suburbs of Washington, DC on April 8. The organizers are inviting folks to bring their favorite organic ingredients for a vegetarian soup to be cooked at the event, designed to raise awareness of the FDA's recent decisions on GMOs in favor of Monsanto, and the entirely-too-close relationship between corporations and the FDA, especially in the person of its Deputy Commissioner for Foods, Michael Taylor.
So, folks… are you hungry for a little "food democracy"?
11×17 inch medium-res color .jpg image, 1.2mb
11×17 inch medium-res grayscale .jpg image, 944kb