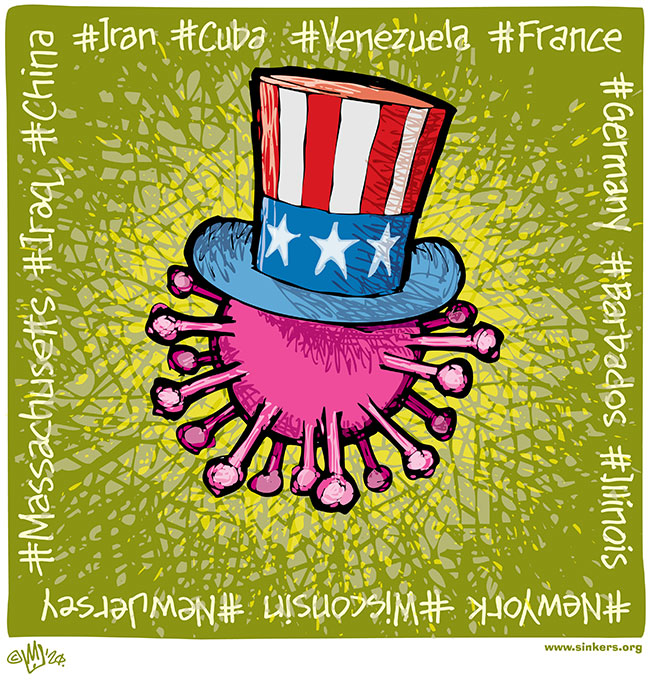 It's damn near official: the US is the epicenter of this pandemic, in more ways than one.
The US is waging economic warfare against Iran, Iraq, Venezuela and Cuba as they struggle to contain the pandemic in their nations, even as Cuba sends doctors to assist efforts in Italy and elsewhere in Europe. The US has also attempted to block delivery of masks and respirators to Barbados, of all places.
The US Federal government is seizing shipments of masks and ventilators destined for hospitals in Massachusette, New Jersey and other states. The Governor of New York is still cutting Medicaid funds in the middle of a pandemic — and, of course, the Democratic Party is insisting on dragging voters to the polls in person for the Wisconsin Primary, despite the horrorshow in Illinois.
Acts of war, piracy, deprivation, fraud?
It should be pretty clear by now who the real "sick man" is on this planet.
11.5 x 11 inch medium-res color .jpg image, 1.1mb