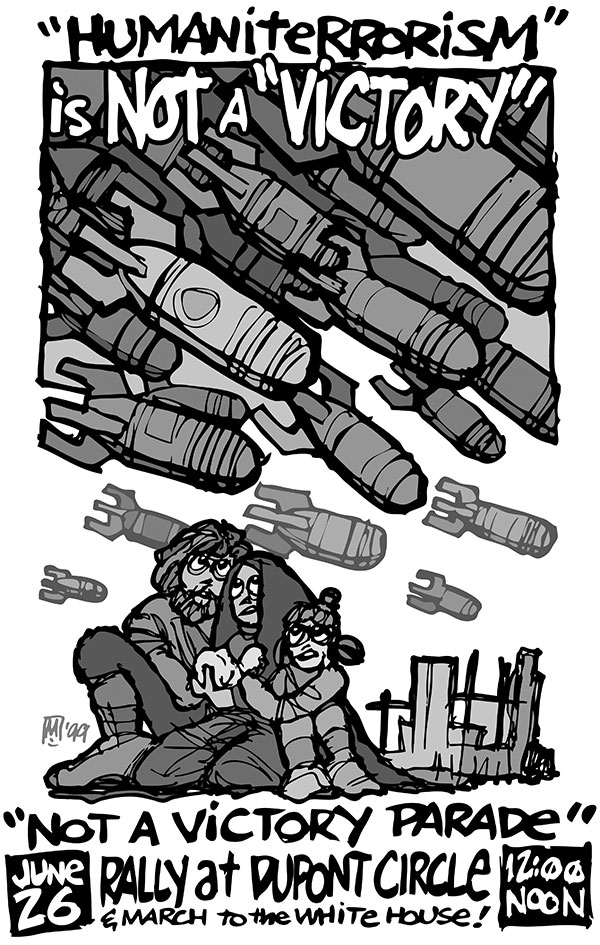 After that remix of some old Yipster Times cartoons went so well, I thought it might be fun to find some more BFYP candidates among my old cartoons from around the turn of the century. This one has always remained a personal favorite, and is also special because it promoted the first event I ever worked on with long-time comrade and BBF Adam Eidinger of DCMJ and Prop 71 fame — the "Not A Victory Parade" protesting the US/NATO bombing campaign in Yugoslavia in the spring of 1999.
11×17 inch medium-res grayscale .jpg image, 1.3mb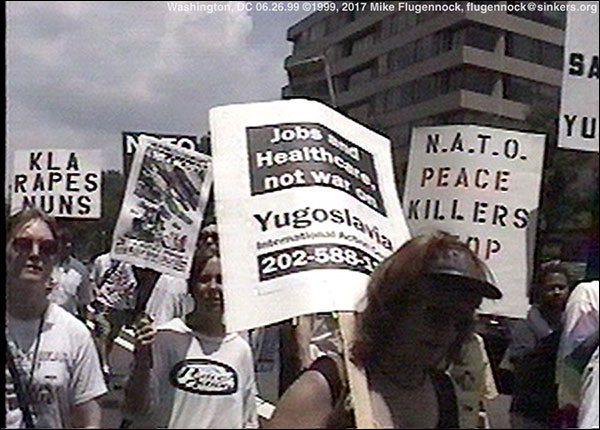 Here's the art in action, printed as a placard and carried in the march. You can see it right there behind and to the left of that boring-ass IAC/ANSWER placard.
Continue reading "Blast From Yer Past: "Humaniterrorism", June 1999" »