A friend of mine noted that it'd been quite some years since I did one of my good old-fashioned blood-spattered antiwar cartoons, so I came roaring back with "Super Service", and the even more brutal piece here. As I recall, it was about this time that Lisa Beamer, wife of a 9/11 victim, went on a whirlwind promotional victimhood-pimping tour including a stop on the NBC Today Show plugging her book, and — what really sent me over the top, inspiring this cartoon — her attempt to register a trade/service mark on the phrase "Let's Roll". Sweet friggin' Jayzus, I thought, does this goddamn' woman have any shame at all?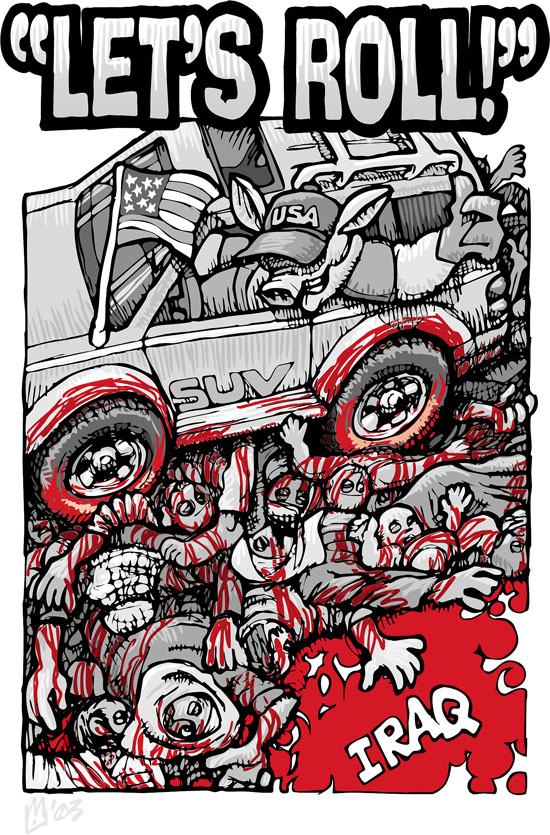 While pretty much everyone I knew in the antiwar activist community was totally down with the message, many found the imagery disturbing (much to my delight). Washington DC media activist Zoe Mitchell wrote:
…the argument he chose to present his argument with disturbs me. It's violent. It's bloody. It makes me sick. Unfortunately, it's dead-on accurate. US soldiers driving SUVs have shot and killed Iraqi civilians. Contrary to the US Media's imagery, Persian Gulf War 2.0 is violent and bloody. It should make us ALL sick.