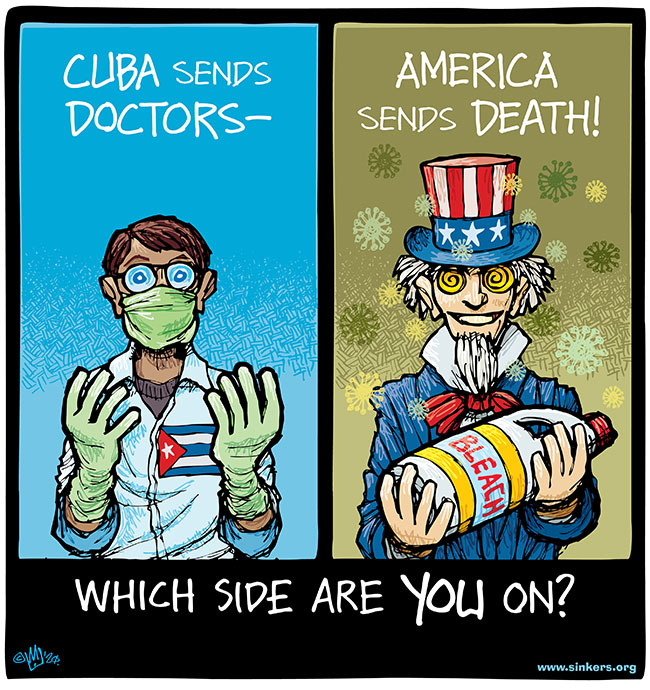 Despite oppressive blockades and sanctions, Cuba has managed to dispatch brigades of doctors to coronavirus hotspots to help fight the pandemic — in keeping with a long-standing tradition of solidarity and mutual aid. Cuba is also reported to have produced promising results with interferon and other experimental drugs against COVID-19, despite the punishing economic warfare Cuba is suffering at the hands of the United States.
The US, in the meantime — still the epicenter of the pandemic — escalates its brutal program of sanctions against Cuba, Venezuela and Iran, commits acts of piracy against other nations and its own States, continues to crank up xenophobic and racist hysteria against China, deprives citizens and healthcare workers of vitally-needed PPE and other equipment, tries to whip its working class back to work under dangerous conditions for substandard wages, and its President goes on national TV to suggest that citizens combat the virus by injecting or drinking bleach.
I'll leave it to you to judge which nation is conducting itself better on the world stage.
11×12 inch medium-res color .jpg image, 1mb