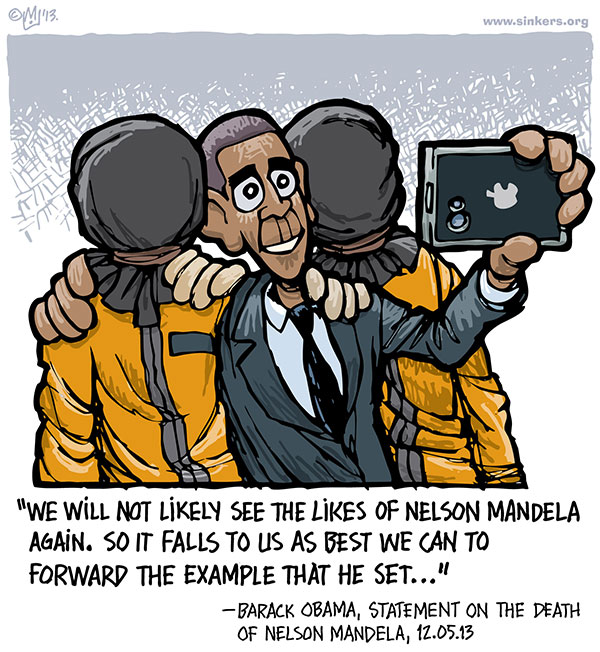 The past couple of weeks have seen many memorable moments in all the pomp and ceremony marking the passing of Nelson Mandela, but none as memorable as this indelible image of three world leaders keeping it classy at the Mandela memorial service last week.
And now, Mandela has finally been laid to rest in his ancestral village — and not a moment too soon, as I don't know if I could've stood much more of the hypocritical spewage from the leaders of the nations who funded and armed the apartheid regime and conspired to keep Mandela imprisoned for nearly three decades.
Some of the most breathtaking spewage had to have come from that inimitable mass murderer and concentration camp operator, our very own Barack "Dronemeister" Obama:
"We will not likely see the likes of Nelson Mandela again.  So it falls to us as best we can to forward the example that he set…"
President Sparkle Pony has actually said something truthful here, if only by accident. If the likes of Mandela were emerging today, he'd likely have made it onto Obama's "Disposition Matrix" if he hasn't already been smeared in a drone strike while he attended a friend's wedding. Either that, or he might be rotting in Guantanamo right now.
13 x 13.5 inch medium-res color .jpg image, 689kb