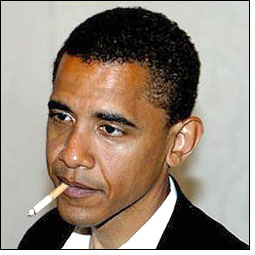 Ultimately, we need to move beyond the tired debates between right and left, between business leaders and environmentalists, between those who would claim drilling is a cure all and those who would claim it has no place. Because this issue is just too important to allow our progress to languish while we fight the same old battles over and over again.
– President Barack Obamessiah, "Drill, Baby, Drill" Speech, 03.31.10
Well, it certainly looks like the last cartoon has started a sizzling but happy shitstorm across the Leftie blogozone, especially at my favorite, Stop Me Before I Vote Again. So, I thought, perhaps I need to take responsibility and do something to quiet things down a bit – so, here we go: something about a topic we can all agree on, and it has Barack Obama being made to look like a big-assed Ichabod in it, and everything.
You'll recall a couple of weeks ago, I had something to say about the Obamessiah throwing his environmentalist constituencies under the proverbial Bus with his announcement that he was joining in the zesty chorus of "Drill, Baby, Drill" in an effort to appease the Right. (Hell, it's always about keeping the Right off their backs to the goddamn' Democrats, isn't it?) Well, it wasn't a week later that suddenly the Obamessiah was reconsidering his position – or, as most of us like to say, "backpedaling". Hah, Mr. O, I guess those debates aren't so damn' tired now, are they?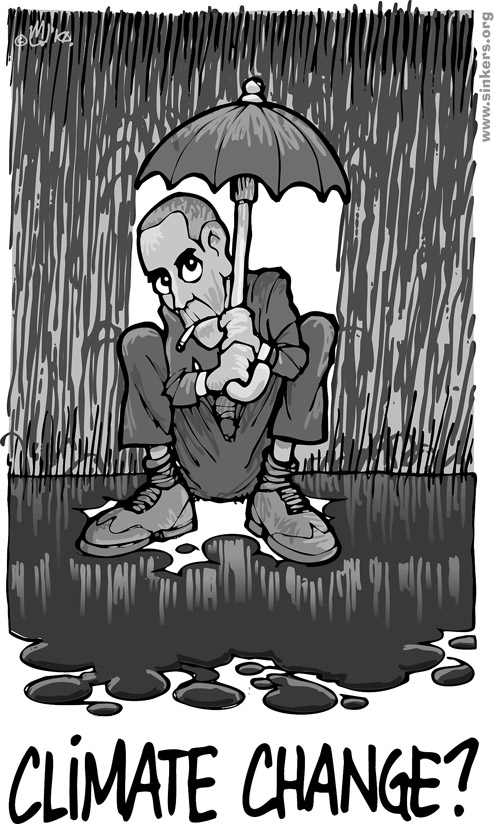 Medium-res .jpg image, 676k.