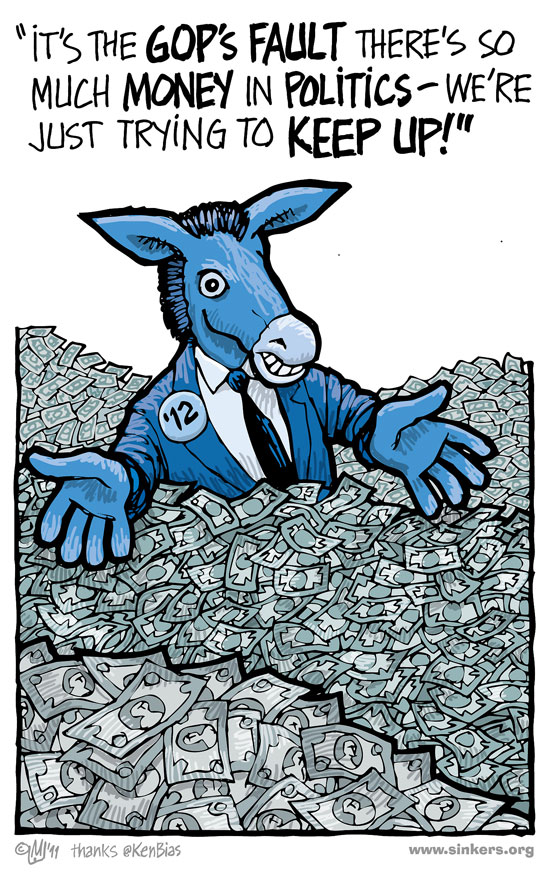 Interesting how, whenever you look at the news, it's the Democratic Party that's bitching the loudest about the influence of big money in politics — even as Barack Obama's latest re-election fundraising efforts set all-time records, with $86 million raised in the second quarter of this year alone. In fact, Obama's campaign manager, Jim Messina, reports that the Obamabots are "back, they're energized" — although his Wall Street masters don't seem quite as energized as last time. They're apparently still feeling all butthurt from Obama calling them "fat cats".
Word has it that the Obama campaign could end up raising at least a billion dollars before the campaign is over. That's right, ONE BILLION DOLLARS. Who the hell ever thought that one day someone would spend a billion dollars to have himself elected President? No wonder hardly anybody bothers to vote in this country anymore.
ONE BILLION GODDAMN' DOLLARS. Jesus Christ.
11×17 inch medium-res color .jpg image, 1mb
Special thanks to my Twitter comrade @KenBias for suggesting this gag line in a tweet he posted the other day.