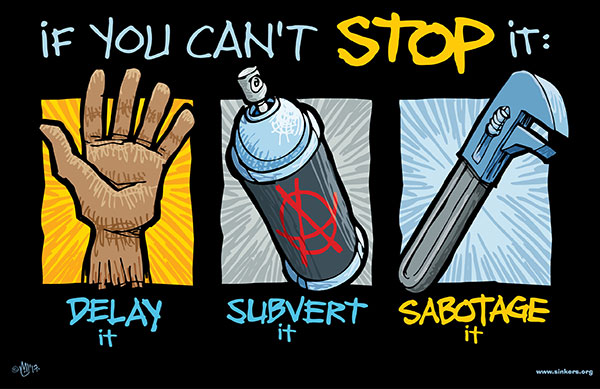 In light of how many abysmal government decisions have been shoved through lately despite massive protests — the tax bill, net neutrality repeal, the Keystone Pipeline, the Dakota Access Pipeline, among others — it should be plenty obvious to any Left activist in this country that tired old tactics like petitions, calling up politicians and sign-waving aren't cutting it anymore (as if they ever did).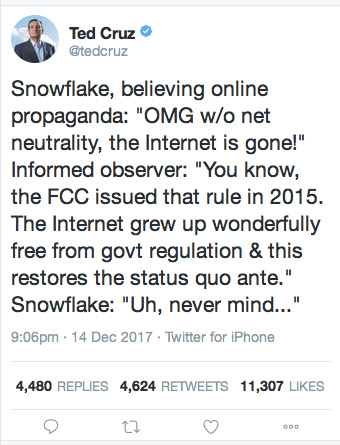 And when politicians have gotten to the point where they feel they can openly mock and taunt citizens in public media, it can't be any more obvious that it's time for the U.S. Left to up their game and escalate to more revolutionary tactics — the tactics of real resistance: delay, subvert, sabotage.
It's time for the U.S. Left to stop pretending it can win these struggles by waving signs, dropping banners and beseeching politicians, stop wasting time participating in the meaningless processes of decrepit institutions that don't serve the People, and start gearing up to fight a real war of revolution.
Delay, subvert, sabotage.
11×17 medium-res color .jpg image, 853kb