Y'know what really got me about all this was how everybody in the public and the media seemed to forget all about the great honking wad of cash that the Bush Regime gave to the Taliban, early in the Chimp's Presidency, ostensibly for the purpose of "fighting drugs" in Afghanistan. This was, of course, right about the time the Taliban were catching worldwide hell for doing things like destroying old Buddhist temple ruins and such.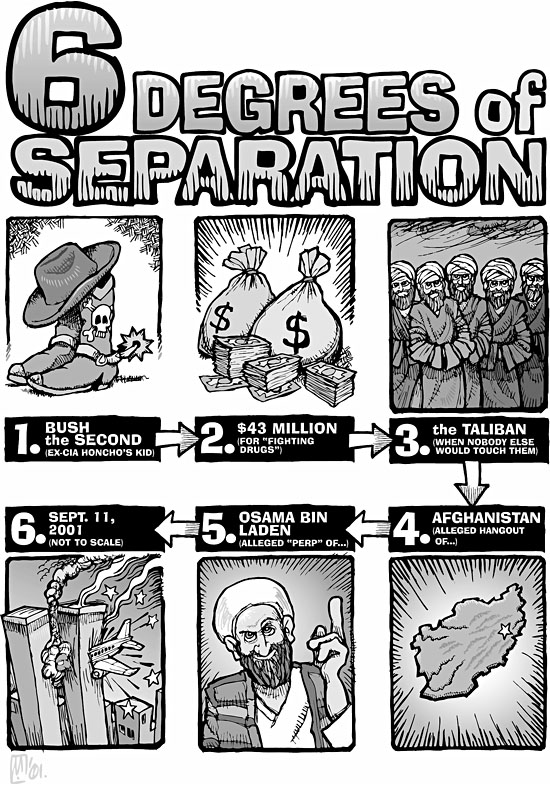 Afghanistan, needless to say, was full of militant Muslim militia/guerrilla types who were trained by the CIA to resist the Soviet invasion back in the day, including an especially notable ex-CIA asset named Osama Bin Laden. It must not have occurred to the US "spooks" that folks like the Taliban or the Mujahideen see any outside invasion as a threat, not just the Soviets. Talk about more blowback than you can handle.
We first hit the streets with this one in early November, while the shit was just starting to fly hot and heavy here and in Afghanistan, and had an amazingly easy time considering the climate. Around Adams-Morgan, we'd just finished hitting a Washington Post box and were about half a block down the street when I happened to glance back to see a couple of women checking it out, and overheard one saying to the other, "yeah, we all know Bin Laden.".