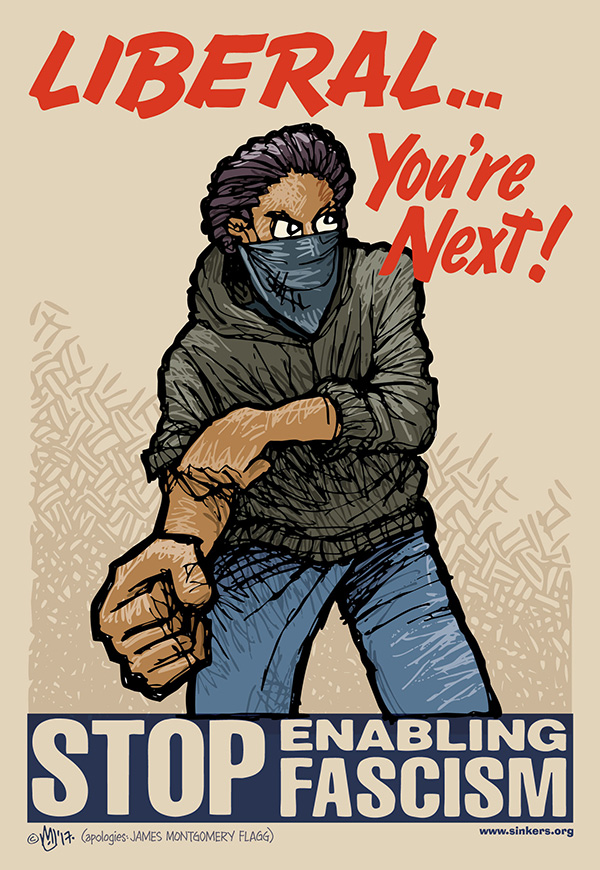 (apologies due: James Montgomery Flagg)
Now, anyone who knows me will tell you that I'm really not a violent guy by nature at all, but still – I couldn't pretend I wasn't enjoying watching Richard Spencer and other dapper US Nazi big shots being clocked in the street at foto ops. I mean, what the hell; these bastards bring guns to rallies, f'crissake, and Liberals get bent outta shape when some Antifa hangs one on Richard Spencer? Get a grip.
Still, you can't punish the fascists without also going after the collaborators – and Liberal America is right at the top of most decent folks' lists. I've always kinda hoped that once the Antifas get the Nazi issue punched out – look out, Liberals.
11×17 medium-res color .jpg image, 579kb