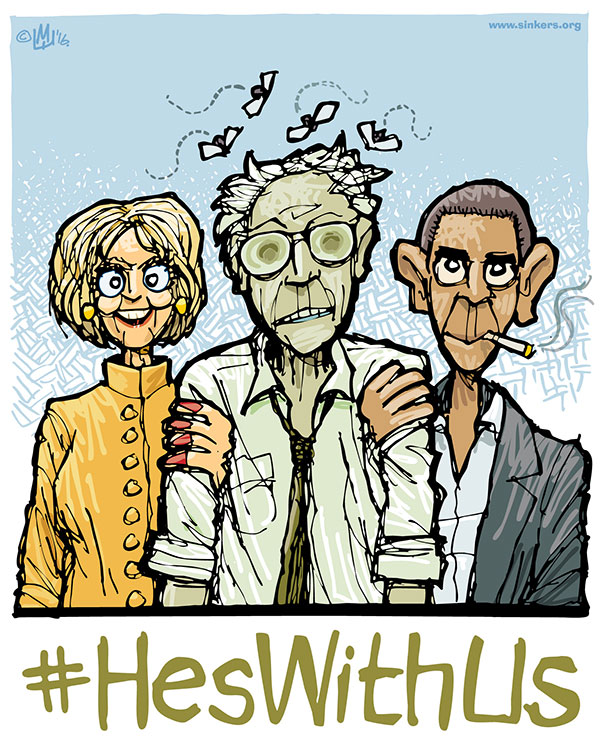 So, aaaanyway… Bernie and Obummer met at the White House this week to talk about the future of the Democratic party or someshit, but not before Obummer spews out a ringing endorsement of the Ice Queen. Russia Today says Bernie's not dropping out, but the Washington Post says he is. Seeing what the Post has queefed out the better part of this year, I'll go with Russia Today on this one.
If you ask me, though, Obummer endorsed Hillary, and then when Bernie showed up, Obummer and the Ice Queen took him around back to the Rose Garden, offed his ass, then dragged him out in front of the cameras when it was time for him to drop that mumbling about how he was going to "work with Clinton against Trump".
Don't forget that he said right from day one that he'd support the Ice Queen if she won the nomination.
Hell, he's not dead; he's just resting. He's pining for the fjords.
11×14 inch medium-res .jpg image, 967kb