Don't Tread On Me (Gadsden Updated)
"We Tread On Thee", more like.
In light of the recent incident at a Rand Paul appearance in Kentucky, in which a couple of his goons assaulted and stomped on the head of a woman counterdemonstrator from MoveOn, we thought it was time to update the design of the historic Gadsden Flag — a.k.a. "Don't Tread On Me" flag.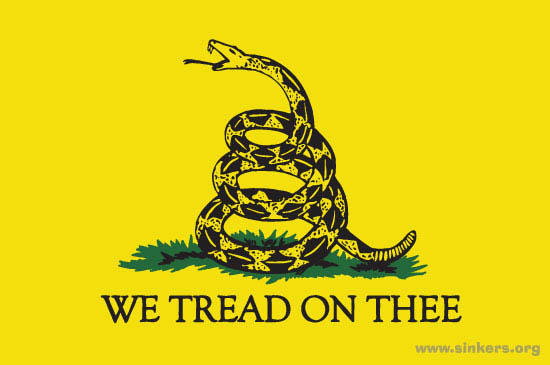 Downloadable in three glorious revolutionary sizes:
Letter-size, high resolution, 600kb
Tabloid size, medium resolution, 468kb
34 x 22.527 inches, medium resolution, 1mb