Irony Meter Busted, Film At 11
By mike flugennock
Thursday - February 2nd, 2023
Categories:
Bidenism
,
Economy
,
Party Animals
,
Ukrainamania
,
elections
,
war and peace
Tags:
budget
,
debt
,
Kevin McCarthy
,
Pentagon
,
Speaker Of The House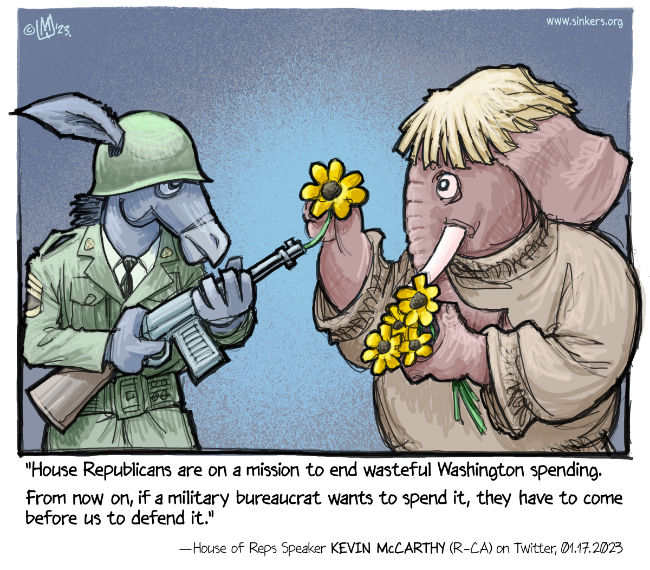 So, a couple of days ago I'm taking my morning walk up and down Constitution past the Taft Carillion, and I spot a bunch of these posters splattered all over the neighborhood. Of course, while I'm obviously delighted at the sight of these, I'm amazed and confused at the use of a tweet from our shiny new Speaker Of The House regarding US military spending.
Mind you, I'm not bullshitting myself about McCarthy or anything, but the irony of a GOP House Speaker stopping the Donkeycrats from dragging us into another forever war in Big Israel is just so goddamn deee-lish that I can't hardly stand it.
12 x 10.5 inch medium-res color .jpg image, 618kb