Omicron Lights — They're MILD!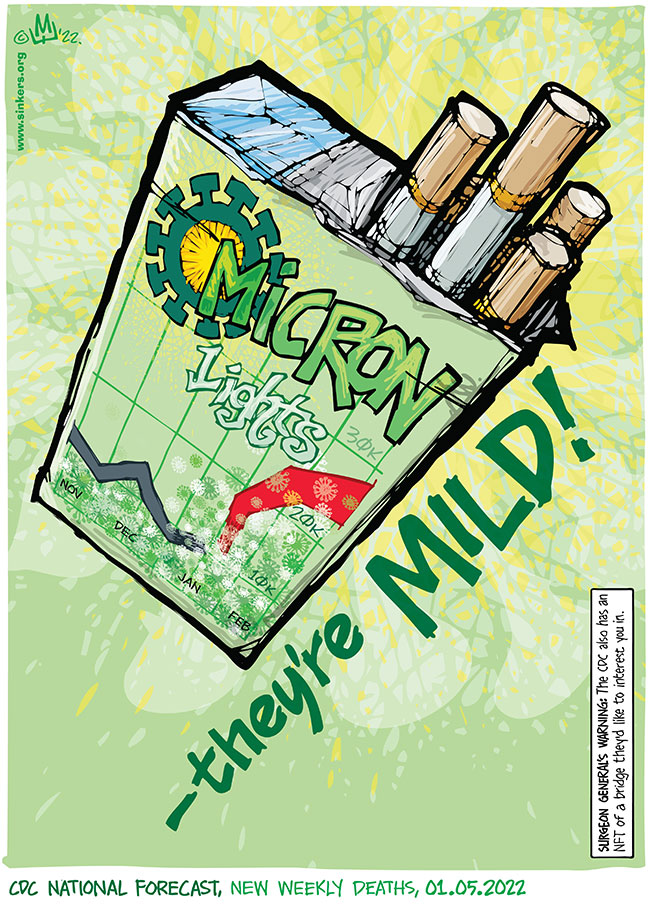 Schoolkids and teachers in the UK, Chicago, Oakland and NYC are being clobbered, child infections are jumping, hospitals are being swamped, but the State and the media keep telling us that it's "mild" — over and over and over again, beating the word to death like a slow, painful mantra, kind of like "Weapons of Mass Destruction"… or, perhaps the end of a cigarette commercial in the 1950s or '60s — "…and, they are mild!"
Al Jazeera's just precious as hell, here. They really do think the Chinese are some kind of weirdos for actually trying to eradicate covid — they had what… two deaths last year? — while, back in The West™, we've thrown in the towel; State spokespeople have laughed in our faces on live TV, and thrown the working class to the wolves with a big, hot, sloppy slice of "learning to live with it".
11×15 inch medium-res color .jpg image, 1.2mb