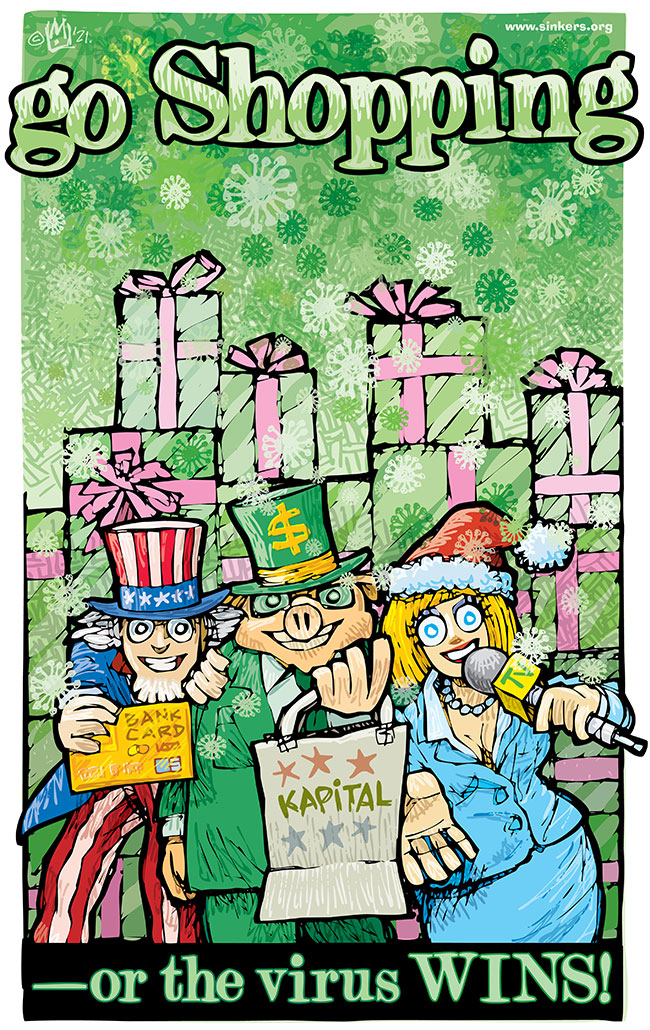 Remember right after Nineleven™ when the travel industry and retail were imploding, and Bush and that bunch were telling everybody to "go shopping, or the terrorists win"? Welp… same deal here. The State and Capital won't do what needs to be done to keep us safe and to eradicate Covid-19, and have chosen instead to go with "herd immunity" (a.k.a. "mass death") to serve Capital at the expense of the working class and their families.
…and speaking of serving Capital — all the sudden squawking about the "supply chain" kinda smelled funny to me from the get-go simply because every major US media outlet and their uncle all started yelling ZOMG SUPPLY CHAIN almost simultaneously, as if somebody threw a switch, not unlike all the screaming about the "labor shortage". My suspicions were pretty much confirmed the other day when, while catching my daily 15 seconds of MSNBC, they were doing their daily Supply Chain Meltdown and one of their "guest analysts" was the CEO of Mattel.
Yeah, that's right; that's what this pants-crapping is all about — not enough Barbies at Wal-Mart for Christmas.
11×17 inch medium-res color .jpg image, 1.9mb