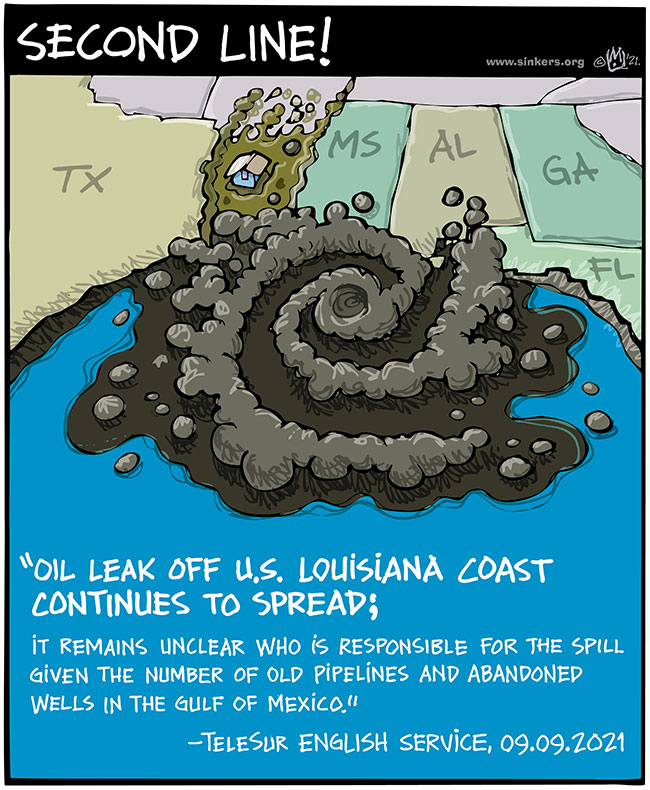 So, after getting the worst of Hurricane Ida, Louisiana is about to get the worst of the still-ongoing oil spill from somewhere in the thousands of miles of decomissioned and abandoned pipeline — previously owned and operated by who the hell knows who — on the bottom of the Gulf Of Mexico.
"The Bureau of Safety and Environmental Enforcement has allowed the offshore oil and gas industry to leave 97 percent of pipelines (18,000 miles) on the seafloor when no longer in use" since the 1960s, said a report issued by the Government Accountability Office earlier this year.
— "Oil Leak off U.S. Louisiana Coast Continues to Spread", TeleSUR English 09.09.2021
It's as if they're getting two hurricanes down there.
11×13.5 inch medium-res color .jpg image, 832kb