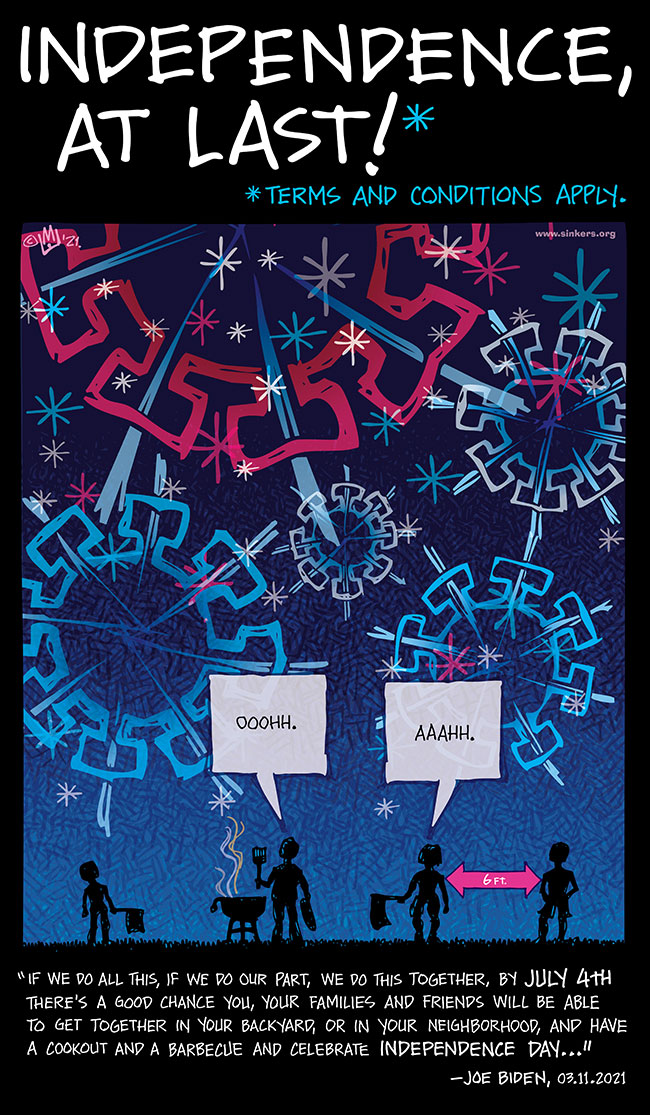 "If we do all this, if we do our part, we do this together, by July Fourth there's a good chance you, your families and friends will be able to get together in your backyard, or in your neighborhood, and have a cookout and a barbecue and celebrate Independence Day…"
—Joe Biden, 03.11.2021
So, that's the big-ass far-reaching goal here, huh? A "good chance" we'll be able to sorta kinda hang out on the Fourth of July. Not that the Fourth Of July has really meant anything at all to me in the past 15, 20 years, but still… that's the big challenge to the nation?
D'ahh, well. Granted, that speech wasn't exactly JFK's "We Choose To Go To The Moon In This Decade" challenge, but sometimes you just have to take what you can get.
Short mix, 14×24 inch medium-res color .jpg image, 2.1 mb
Extended mix, 14×30 inch medium-res color .jpg image, 2.5 mb