No Child Left Behind, no.2
As the more transparently sleazy, odious, and second-rate features of President Junior's "No Child Left Behind" program became known, the sarcastic nicknames began to fly — among them my own favorites, "No Child Left Unrecruited" and "No Child Shall Escape". Indeed, no child shall escape the State's program of psychiatric drugging, captive-audience mass-marketing, military recruitment and political indoctrination. Education? Who said it?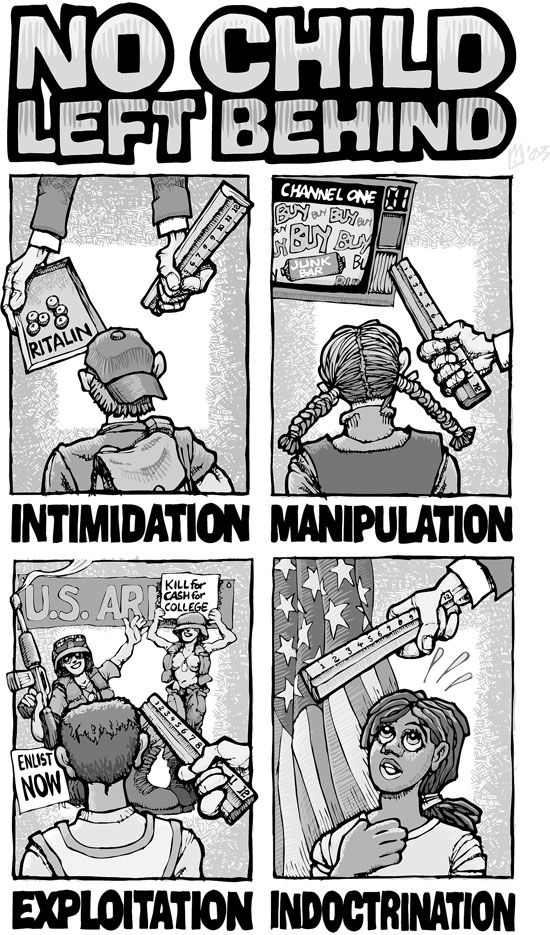 By this time, as well, military recruiters' encroachment into high-school campuses had markedly increased, along with more aggressive tactics ranging up to and including harassment, threats, and telephone harassment of students' families at home. Student resistance escalated in kind, including the blockading of military recruiting office in downtown DC; in at least a couple of cases, young men in the process of enlistment got the message and backed out on the spot.