No Child Left Behind, no.1
I'll never forget the first time I heard George W. Bush, in the '00 Presidential Campaign "debates", describe a vision of a national education policy in which "no child is left behind". At the time, I didn't think much of it beyond noting the Bush campaign's total lack of original ideas in their theft of a slogan from an educational nonprofit's PSA that appeared on TV in the 1970s — and a Liberal educational nonprofit, at that.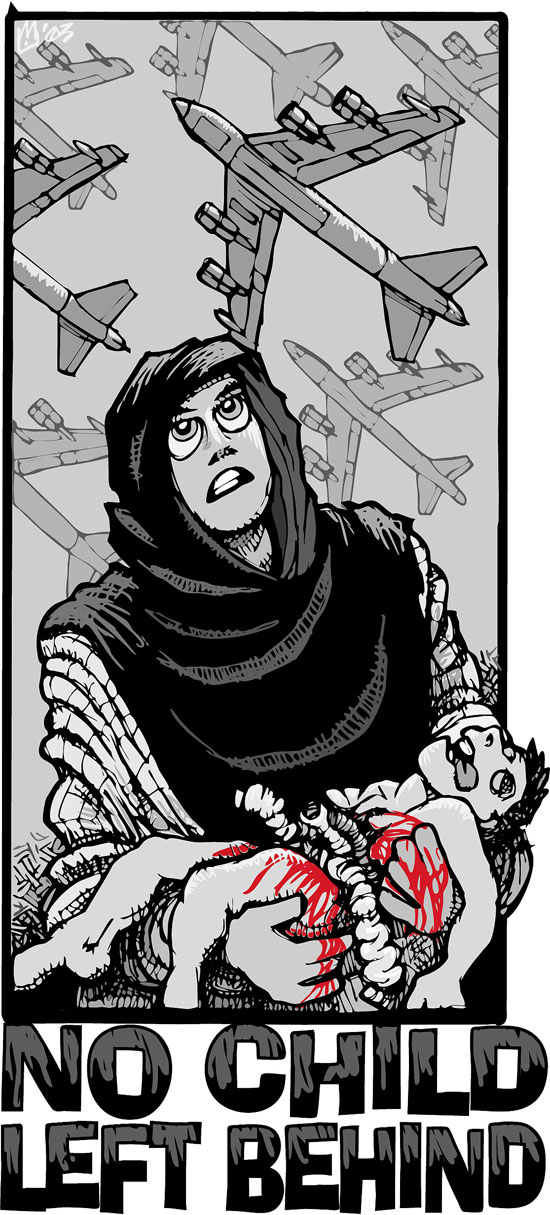 Of course, by the time Iraq War 2.0 kicked off, we'd heard plenty about Bush's vision for No Child Left Behind, and large numbers of parents could be heard commenting to the effect that if this is what President Chimp has in mind, then they'd prefer that their children be "left behind". Needless to say, the sickening carnage of the US bombing of Iraq in the first six weeks of the war had given us a whole new meaning for the slogan "No Child Left Behind".