"DC For 15″ Poster Art Is Ready To Download!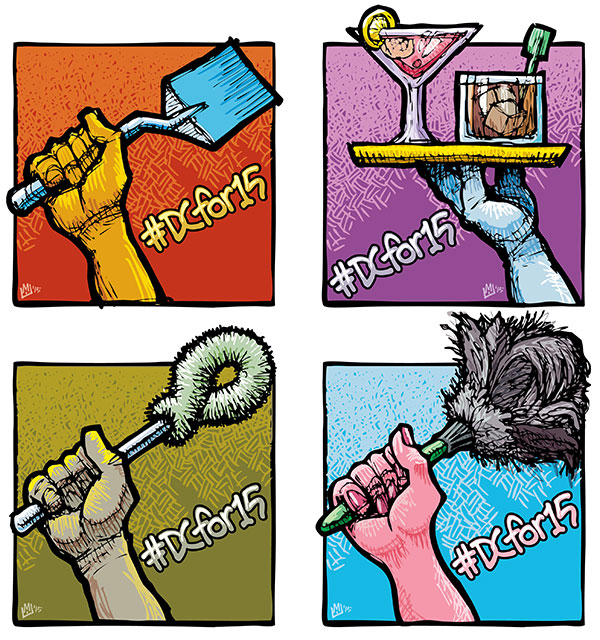 My poster art series for DC's Raise The Wage campaign is now available for downloads by organizers and activists.
I've made these available as tabloid-size posters and letter-size flyers, with plenty of "clear" space for laying out customized text in the page-layout software of your choice.
Follow the "DC For $15″ minimum wage campaign on Twitter.
11×17 inch medium-res color .jpg images in a .zip file, 3.2mb
8.5×11 inch medium-res color .jpg images in a .zip file, 2.1mb