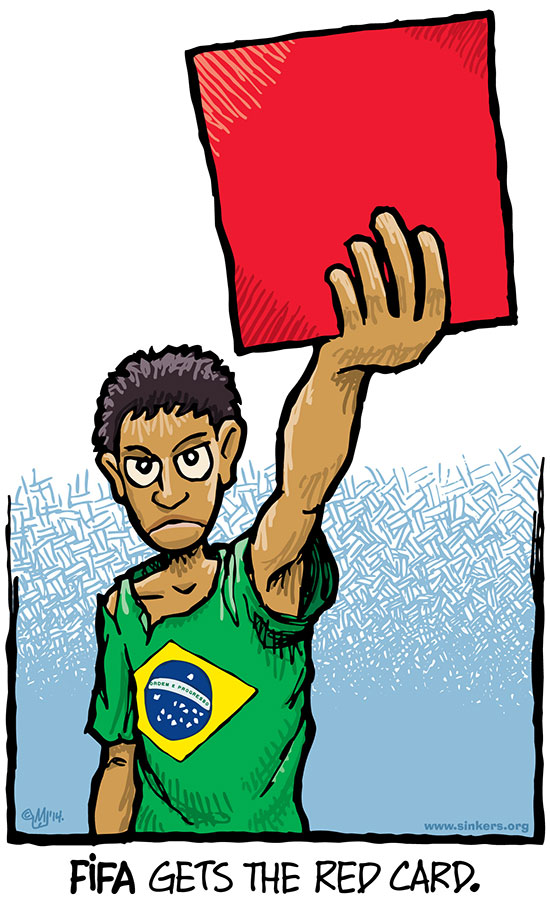 Fifteen thousand families have been forcibly relocated to make room for stadiums and infrastructure for the World Cup in Brazil.
A thousand military-backed police and 200,000 soldiers have been deployed for "security" and the suppression of popular protests against the eviction and displacement of poor families to make room for the World Cup. Police have raided the homes of activists and pre-emptively arrested at least 8 on the eve of the tournament.
Enjoy the football, everybody.
11×17 inch medium-res color .jpg image, 827kb.