By mike flugennock
Saturday - November 2nd, 2019
Categories:
environment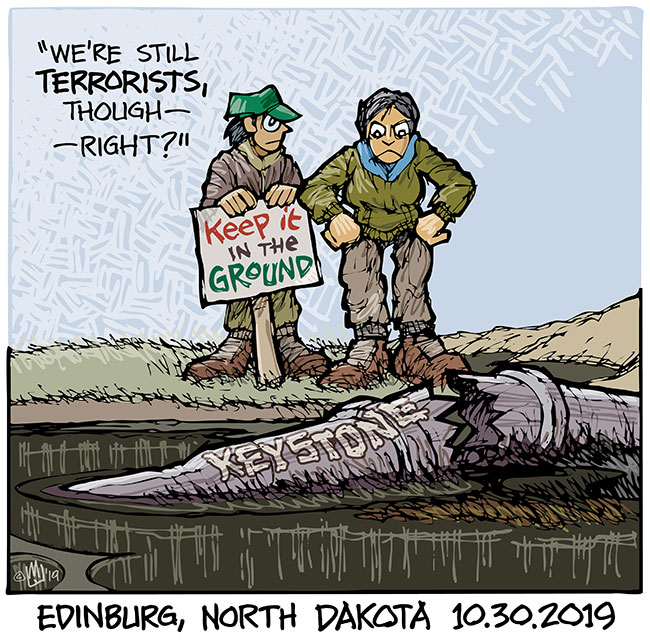 "Current incident estimates published by the company say that 9,120 US barrels (383,040 gallons) or 'approximately half the size of an Olympic-sized swimming pool' of crude oil were released into an impacted area of 2,500 square yards…"

—Sputnik International, 11.01.2019

We are responding to a crude oil release on the Keystone Pipeline System near our facilities near Edinburg, North Dakota. Please visit https://t.co/K2NppMFl0K for the latest updates. pic.twitter.com/l0M3i2oNzz

— TC Energy (@TCEnergy) October 31, 2019

This past week saw the latest — the latest — rupture and spill on TransCanada's Keystone Pipeline, this time to the tune of 383,000 gallons near the town of Edinburg, North Dakota… a big ol' Olympic-sized pool of Fail. Of course, it happened pretty much as predicted by the thousands of people who spoke up, protested, and tried to stop the pipeline from being built, and who are now designated as "terrorists" by the US Government.
11×11 inch medium-res .jpg image, 874kb