Don't retreat — retweet!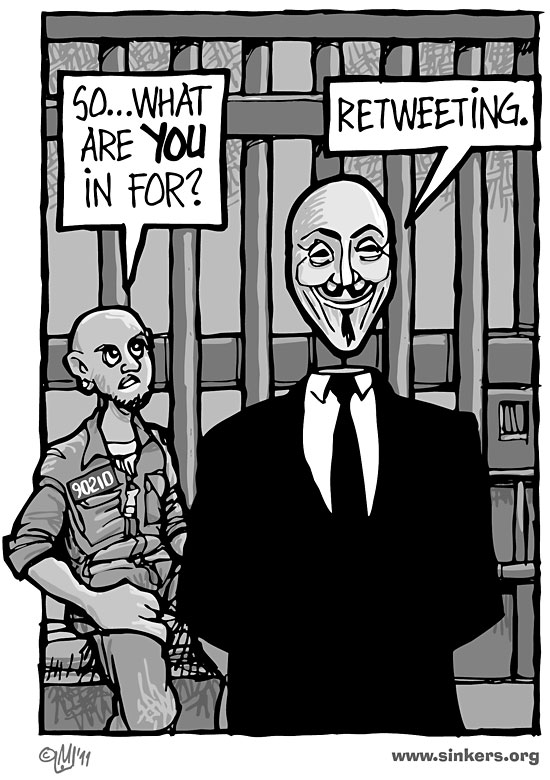 Just to refresh your memories — those of you who've been totally sucked into the Gabrielle Giffords media circus — last Friday, the US Department of "Justice" served subpoenas on Twitter seeking information on the accounts of activists connected to or in solidarity with Wikileaks. The attorney representing Wikileaks has — and rightly so — termed this action "harassment", and an Icelandic MP and former anarchist sounded the alarm in a series of outraged tweets, commenting "USA government wants to know about all my tweets and more since november 1st 2009. Do they realize i am a member of parliament in iceland?"
I'd like to encouarge everyone reading this to "follow" Wikileaks on Twitter — or get an account, if you don't have one, and "follow" Wikileaks — and tweet the message "I Am Spartacus" to Wikileaks and any other followers you have, and point to this open letter to the "Justice" Department from Anonops, as well as retweeting any important news from Wikileaks.
11×17 medium-res .jpg image, 468kb