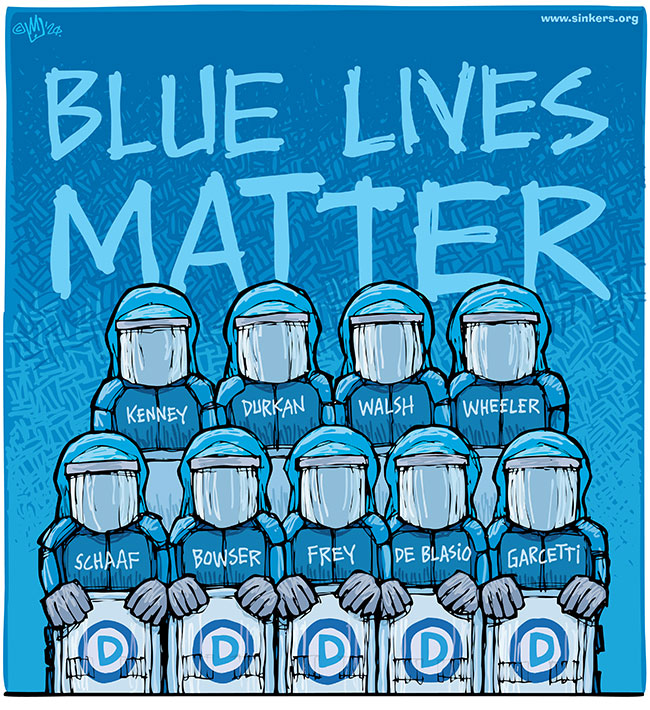 Has anyone else here noticed that almost all the major cities where horrific police atrocities are taking place are run by Democratic Party mayors?
Mind you, this is also the same party whose presumptive nominee wrote the draconian 1994 Crime Bill which imprisoned a generation of black youth, militarized the police, and which is the main reason this country is where it is today?
And I'm also still waiting for Noam Chomsky to take another whack at convincing me that I should "swallow hard" and support Joe Biden. Well, c'mon, bring it, ya doddering old fossil, 'cos I'm standing here, man.
11×12 inch medium-res color .jpg image, 1.2mb