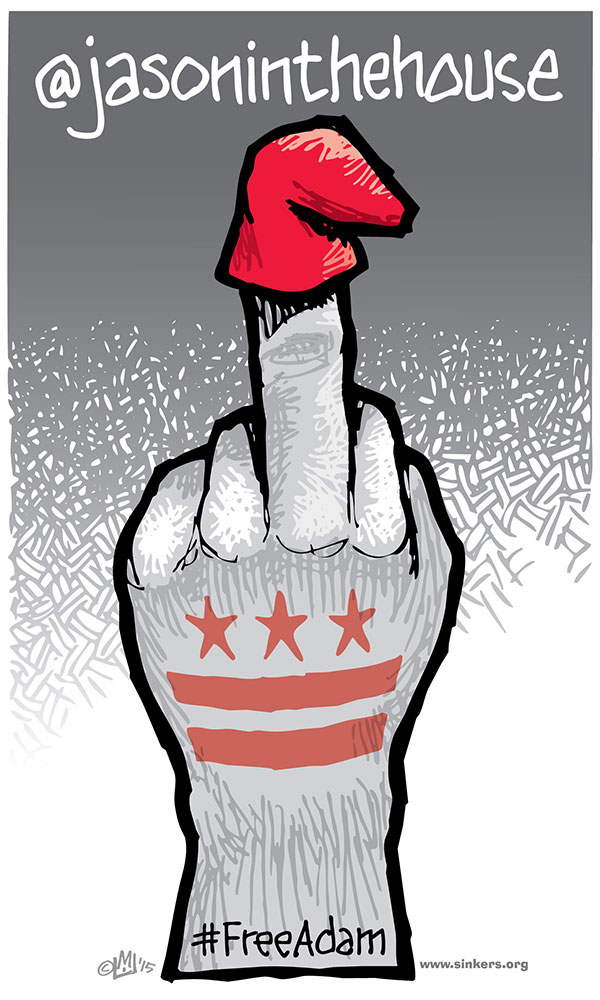 As you may recall from this past spring, my longtime comrade and BBF (Best Bud Forever) Adam Eidinger, activist extraordinaire, was jailed for basically being disrespectful to a politician at a Congressional DC Oversight Committee hearing chaired by the pompous and pasty Jason Chaffetz.
Adam's recent trial on this bogus charge ended in a mistrial last week, and a retrial has been scheduled for May 2nd.
11×17 medium-res .jpg image, 568kb.